One of my favorite sales of the season is here… the Shopbop Sale! It rolls around about twice every year, and each time I use it to pick up a few high-priced items (think boots, bags and jeans) to take me all season long.
Another thing I take advantage? The amazing selection of beautiful cocktail dresses! Whether you have a homecoming, formal, function, rehearsal dinner, gala or wedding coming up, there are so many beautiful dresses included in this sale. After combing through every page, I've rounded up my very favorites below!
Use the code STOCKUP19 for 20% off orders under $500, and 25% off orders over $500!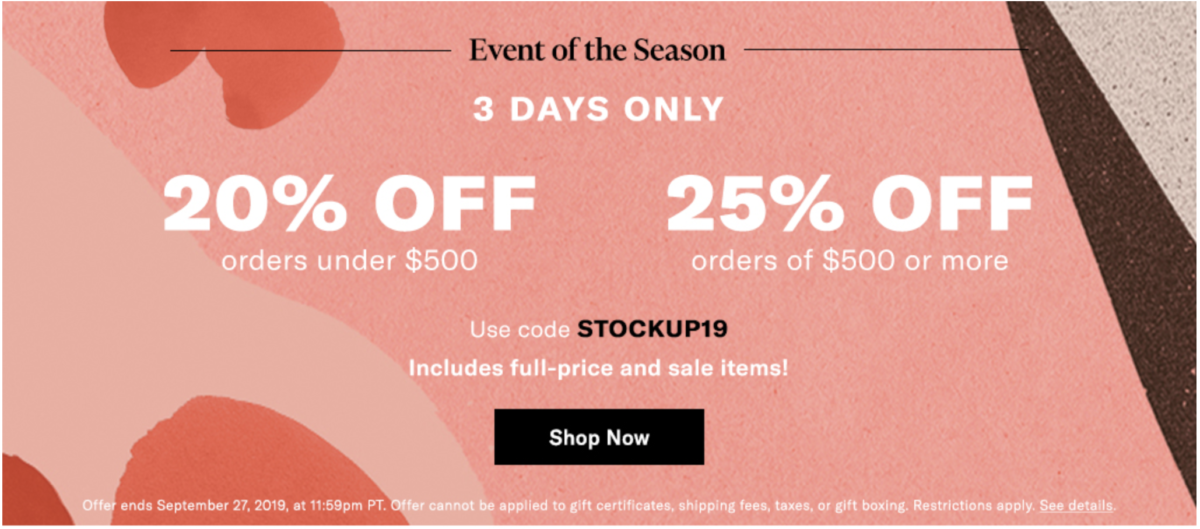 Now, I hope you enjoy this roundup of my favorite cocktail dresses. Click directly on an image to shop!
click to shop
Here are a few favorites of mine!
long dresses

So many fabulous finds, right? I've been so busy today that I haven't had the chance to fill up my cart. I plan on "stocking up" tomorrow, and can't wait to share what I find!
Shop the full sale here!
Love from the Sunshine State,
Kate