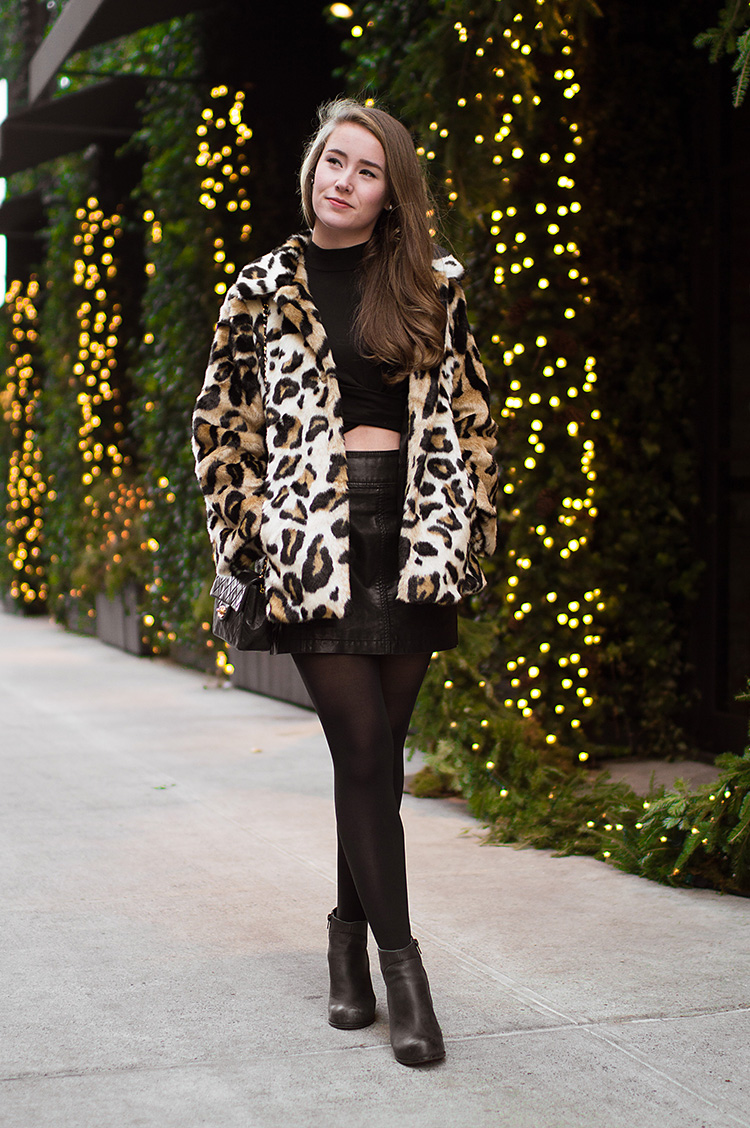 COAT   faux fur leopard coat   |   BOOTIES   block heel booties   |   SKIRT   faux leather mini skirt (black sold out, other colors available)   |   SHIRT   turtle neck crop top   |   BAG   chanel crossbody
As you can imagine, NYC at Christmastime is nothing short of jaw-dropping. From the larger-than-life Christmas trees to the sparkling lights dripping from every storefront, it blows anything I've ever seen out of the water! I suspected this was going to be the case, and packed something extra-glam in anticipation for our short trip to the city… this incredible leopard coat!
I don't think I've ever come across a piece so cozy and fun, and at a great price point, too.. under $100! Paired with all-black, it creates the "cherry on top" to a chic, glam ensemble. Make it more casual with black jeans and boots, or wear it over a cocktail dress in order to bundle up for festive occasions!
This is a friendly reminder to, if you're a procrastinator like me, wrap up online shopping today! Most stores will still offer 2 day shipping that will ensure you get your items in before Christmas. This coat, in particular, must be ordered today in order to receive by Christmas! Happy shopping!
Love from Texas,
Kate