TOP white topshop bodysuit | SKIRT white eyelet belted mini skirt | SHOES white sneakers with rose gold accents | PURSE small straw handbag
I have to admit it… dressing for summer down here in Florida this past month has been even more fun than dressing for summers in Dallas! Why? Yes, it's hot as all get-out, but it doesn't only feel like summer down here. It looks like it!
Palm trees everywhere, lush greens instead of dry browns, and not to mention the most vibrant, colorful sunsets I've ever seen… it feels like a dream world, and I'm living for the aesthetic here.
You can bet I'm embracing this setting to the fullest by stepping out in all the feminine skirts, fresh eyelets and summer sandals. One of my favorite destinations for cute, trendy pieces that don't break the bank this summer is the Topshop collection at Nordstrom!
I've been wearing Topshop for years now, always appreciating the on-trend, unique pieces that fall at a great price point. I mean, how adorable is this eyelet skirt? That wicker belt has me swooning. And just wait until you see the romper version!
This summer, there are so many pieces I'm dying to show you that I couldn't settle on just one, so check out my Instagram Story today (follow me HERE) to see me try these looks on!
Before we get started, let's talk about sizing! I've found Topshop runs small, so I order two sizes up in most pieces. For example, if I'm usually a 0, I order a US 4 in Topshop! I recommend that strategy for each of the pieces below, with the exception of the romper. I'd just go up one size in that!
Instagram Story Try On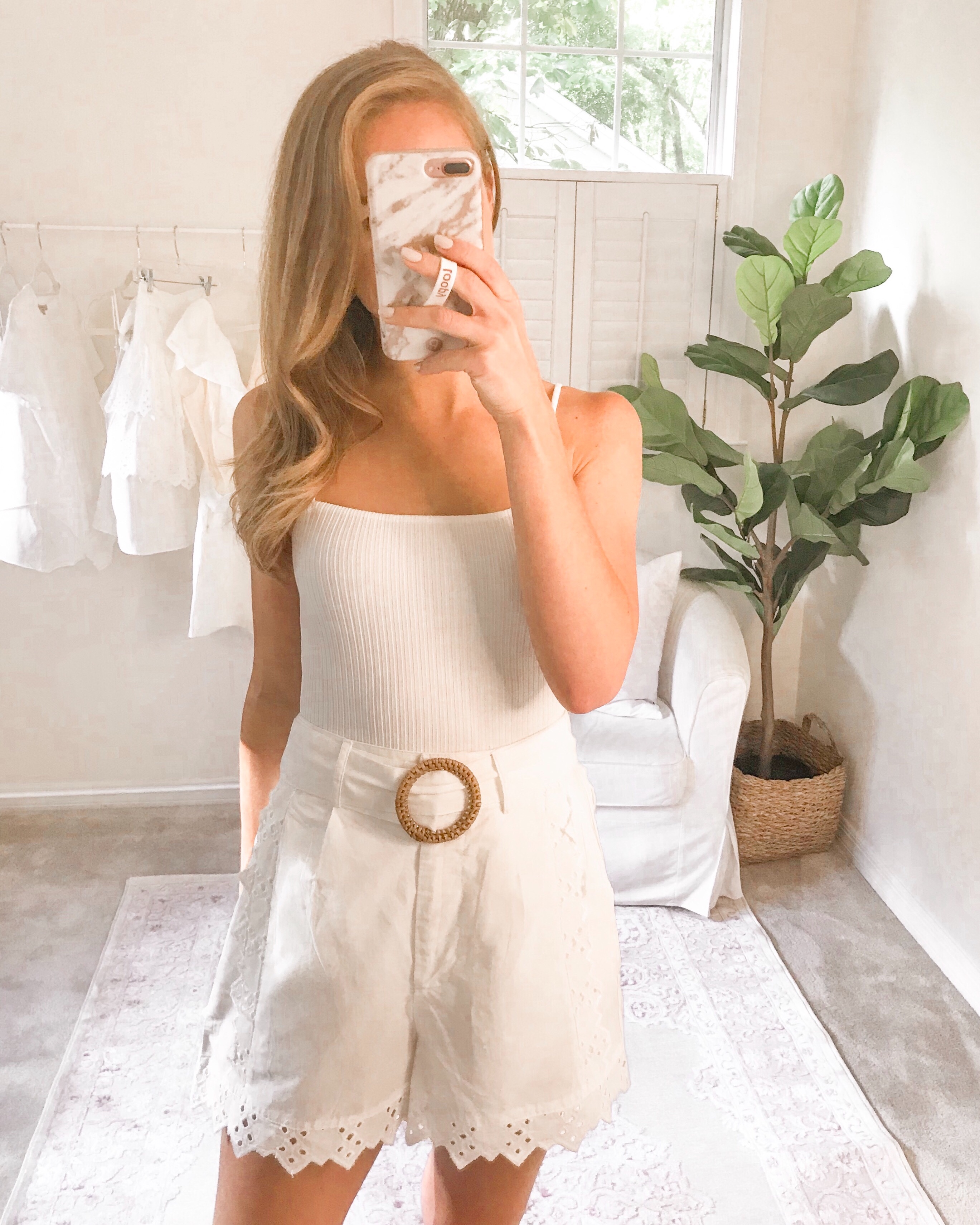 SHORTS | White Eyelet Shorts
I'm leaving for Seaside, Florida this weekend for a few days at the beach with my fam, and can't wait to bring these styles along. Let me know which one is your favorite!
Love from Texas,
Kate
Thank you Nordstrom for sponsoring this post!