Howdy from Paris, y'all! After landing yesterday morning, I've been doing my best to fight off jet lag with lots of crepes and coffee. I could be biased, but I think I may have discovered the secret to traveling! :)
Upon coming across this darling light blue and white swing dress, I knew it was a must-have for Paris. Breezy, timeless and comfortable, it's such a chic travel number with zero hassle. I wore it with Chanel flats (similar here) and this mini cross body yesterday for an afternoon of café sitting and book reading. What a dream, y'all!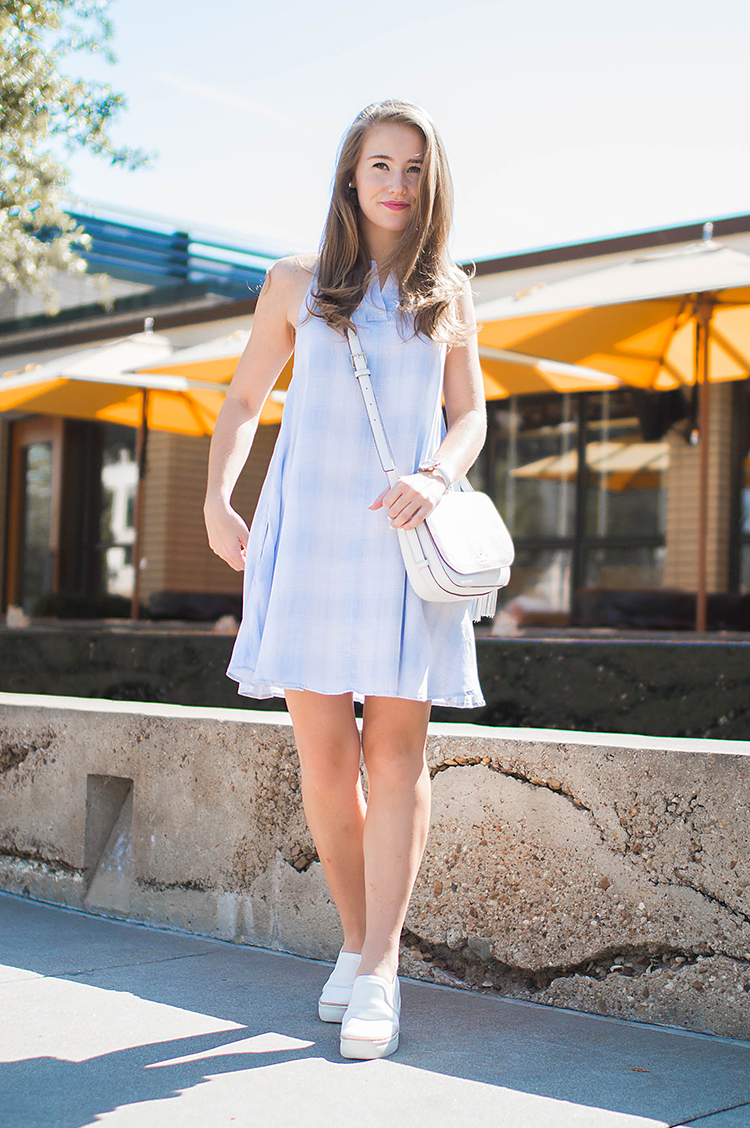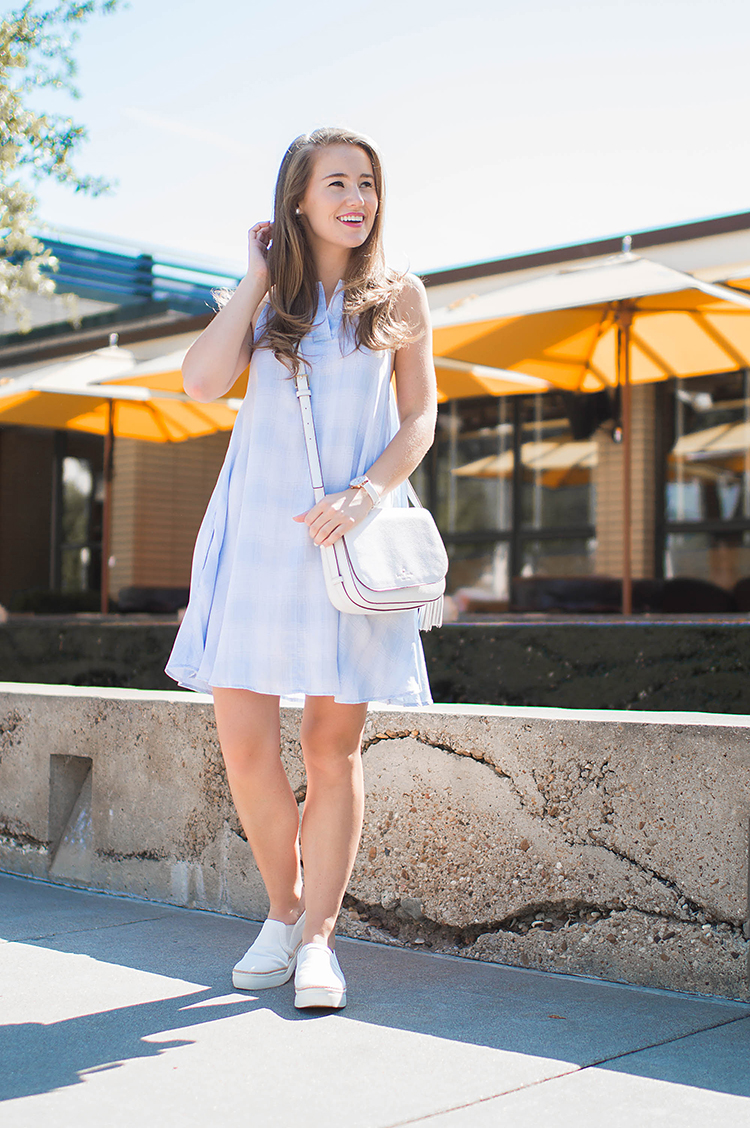 DRESS   plaid swing dress   |   PURSE   kate spade crossbody   |   WATCH   kate spade watch (sold out, similar linked)   |   EARRINGS   pearl studs   |   SHOES   white slip ons
This dress is seriously a great one to have for easy summer days… especially those that you want to look cute on, but don't have the time, energy or desire to put in a ton of effort. :)
We're off for more Parisian adventures today (most of them food-related, lets be honest) and I can't wait to share the day with y'all!
Love from Texas,
Kate