This post is brought to you by eBay.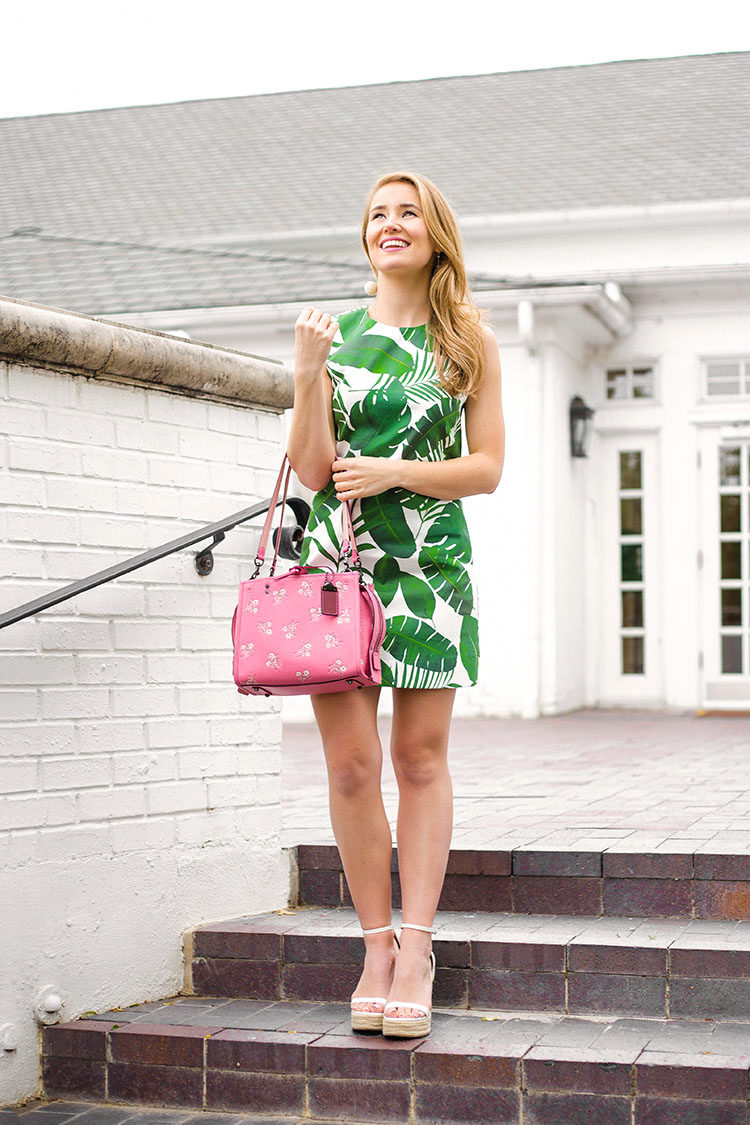 DRESS   palm shift dress   |   SHOES   ankle strap wedges   |   BAG   coach rogue 25 (purchased brand new for over 25% off with eBay)
I've talked about it before and I'll talk about it again… eBay has become my absolute favorite means of finding brand new designer pieces that I'm either wanting to save on or are no longer available in-store. (Remember when I scored the cutest brand new Tory Burch pieces at a huge discount or that Kate Spade coat in time for the holidays?)
With over 80% of their merchandise being brand new and available to "buy it now" (no bidding required), eBay has made it so easy for me to add unique pieces to my collection I truly couldn't find anywhere else!
I've had my eye on the Coach Rogue 25 for a while now… it's simple, classic shape, perfect size and wearer versatility (no straps, mid-length straps or crossbody strap) have all been calling my name! So when I found it in this darling pink floral for over 25% off what it's currently selling for in-store, I had to bite the bullet!
If you're looking to add a spring bag to your collection, be sure to check out the Coach event eBay is currently hosting! You'll find a great selection of iconic Coach pieces, like this crossbody and this timeless pouch) for under $99. Check out the whole selection here!
Love from Texas,
Kate