Let me warn you… today's post is going to be a bit long. I have a hunch you'll forgive me, however, because today is all about wedding dress shopping!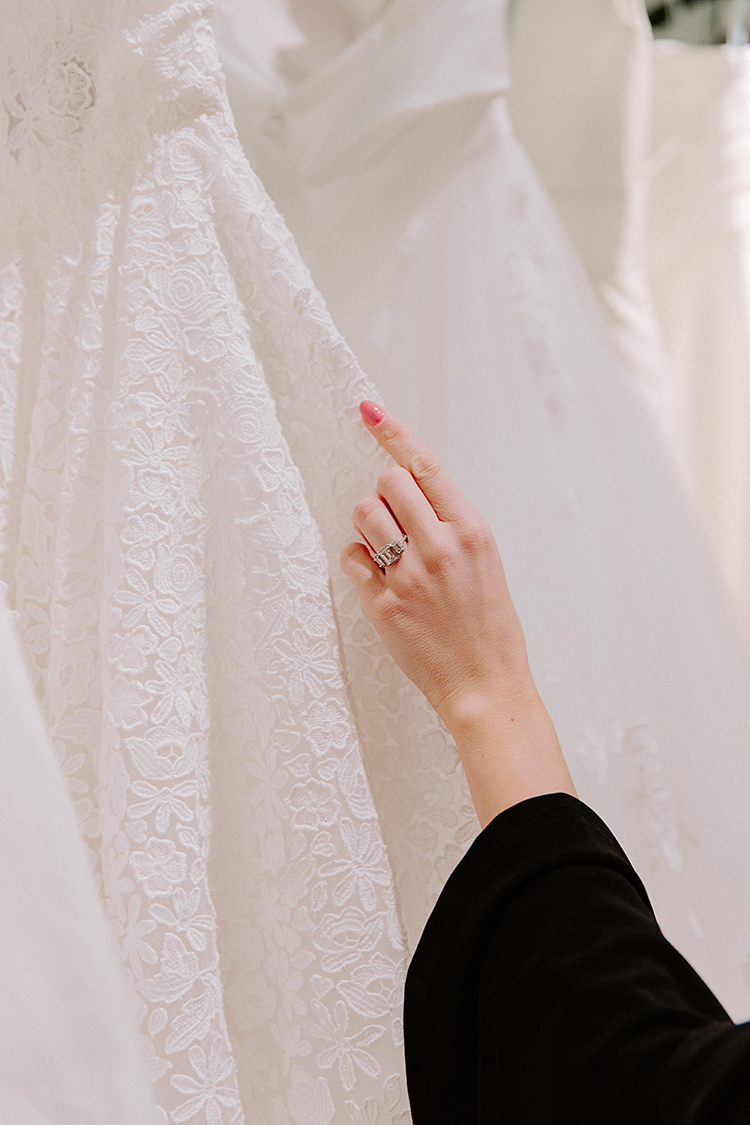 Let me start off by sharing one rather important detail… yes! I've picked out my dress!
(Will someone pinch me?!)
And let me follow that up by quickly saying it definitely one of the most difficult parts of the wedding planning thus far for me.
I've had a few friends tell me their wedding-dress-picking-process was a breeze. I even heard "It was the first one I tried on" more than once! And since I had such a specific vision, I was hopeful that I would have a similar experience.
Oh my stars was I wrong, y'all. My sweet mother and I literally went to every. single. salon. in Dallas, and even discussed custom options, before finally finding the dress of my dreams at the Bridal Salon at Neiman Marcus!
But let's save that full story for another day, shall we?! Today, I want to share the fun part of wedding dress shopping with you… trying on gorgeous gowns in the gorgeous Bridal Salon at Neiman Marcus. And all with a glass of champagne in hand, of course!
The Experience
Once I got engaged, my mom and I hit the ground running in searching for "the dress." Like I mentioned above, we set up appointments everywhere. I think we must have visited over five different showrooms within the span of a couple weeks. Leaving no stone unturned, as they say!
Because of scheduling, the Bridal Salon at Neiman Marcus randomly happened to be the last place on our list. Fun fact – it's located in the gorgeous Main Street store in Downtown, which I've grown up going to since I was a little girl. Whenever I'd end up there for Christmas shopping or lunch at the Zodiac Room, I always dreamed about the day I'd be able to actually try dresses on in the salon instead of just peeking in!
When that day finally arrived, it was even better than I had imagined. Let me just say, it's hands down the most beautiful bridal salon we visited in Dallas. With white and gold everywhere, you feel like a princess walking through the room! And for those of you who remember my apartment, you know it's basically my dream aesthetic!
I also simply loved the service. We were set up with Karen as our consultant, who we just adore. She was so caring and nurturing the entire time, totally catching my vision from the get-go. It was such a nice change from the rather salesy experiences we had elsewhere, and I felt so comfortable and at ease because of it.
The Selection
Now, let's talk about the actual dress selection! While I didn't know the exact specifics of the dress of my dreams, I did know the look and feel I was going for…
Classic. Timeless. Elegant.
I think that's what I appreciated the most about my experience at the Bridal Salon at Neiman Marcus. Even with all of the different styles, shapes and fabrics, each and every dress in the showroom had a classic "bridal" quality to it that you could just feel. With designers like Carolina Herrera, Romona Keveza, Oscar De La Renta, Monique Lhuillier and so many others, it was definitely the couture experience I was looking for.
So let's get on to my dress, shall we? While I'm keeping it a complete secret until the big day (only my mother, father, sister and future mother in law have seen it) I wanted to show you a few of the beautiful dresses I tried on.
Like I mentioned above, there are truly endless options for every type of bride, from glam to traditional. Here are a few of my favorites, along with the style and designer information. Leave a comment and vote for your favorite!
The Dresses
Classic
"L9155" // Legends by Romona Keveza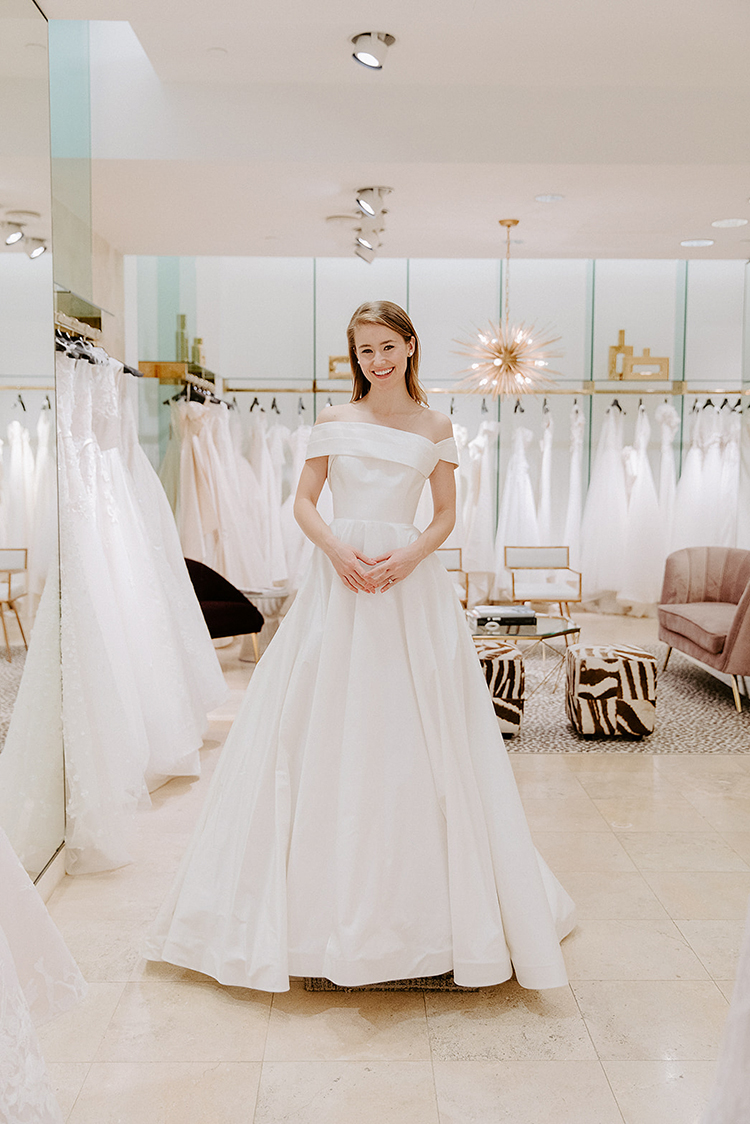 Glamorous
"Larissa" // Monique Lhuillier
Whimsical
"Belle of the Ball" // Reem Acra
Sophisticated
"Hunter" // Carolina Herrera
Romantic
"New Fiona" // Mira Zwillinger
Finally finding my dress at the Bridal Salon at Neiman Marcus was a true dream come true. I absolutely can't wait to share it with you come June!
If you're a bride, or know someone who is, take it from me. Call or email the Bridal Salon at Neiman Marcus and make an appointment. (Tell them I sent you!)
214.573.2663
Better yet, make a day out of it and plan for brunch at the Zodiac Room before or after!
Now I'm dying to know… what type of dress do you think I'll wear on my wedding day?!
Love from Texas,
Kate