The arrival of fall gives rise to a whole new genre of style options. Layers galore, am I right? No matter how cold it gets and no matter how seasonal trends change, my favorite autumn ensemble has always been and will always be a classic button-down, a great pair of jeans and, most importantly, a fabulous fall outer layer! And in this case? A perfect plaid blazer.
If classic, all-American layering pieces are on your wish list this season, I have a secret to share with you… Abercrombie! Yes, y'all. In years past I have never been a huge Abercrombie shopper, but I have to say I'm incredibly impressed with the timeless and on-trend pieces making a debut this season, and I'm thrilled to be partnering with them to showcase a few of my favorites!
Take a look at the ensemble below, and a roundup of other fabulous coats and jackets you'll find at Abercrombie, to see for yourself!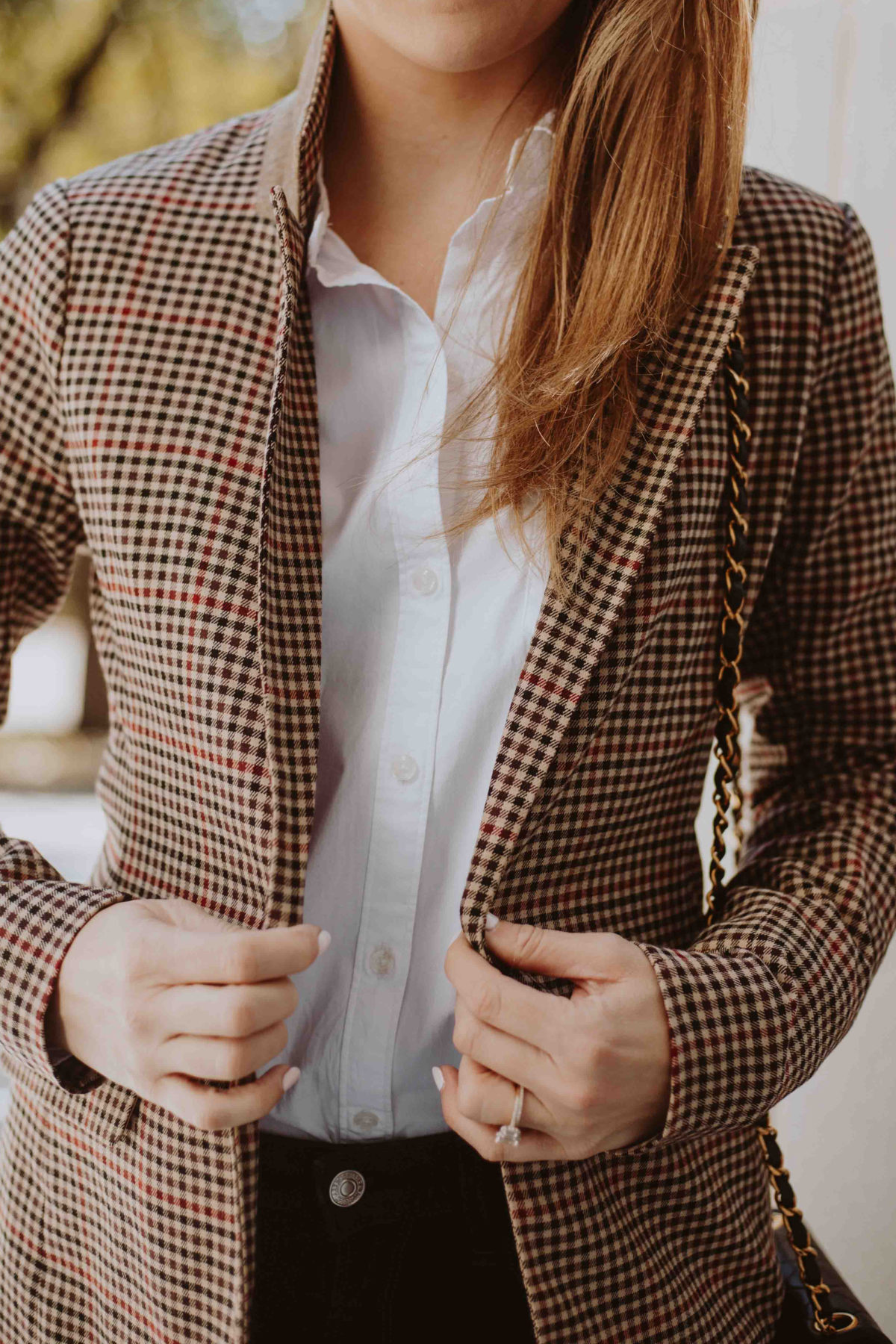 JACKET classic plaid blazer | TOP classic poplin button down | JEANS mid-rise skinny jeans (wearing the short!)
I have to say, this classic look may be one of my favorites of fall thus far. Is this blazer not perfection? (It also comes in a longer style as well!)
I actually photographed it in Dallas this past weekend, when temperatures were in the high 60s and the air was perfectly crisp. It made me yearn for the cozy, cold days we (hopefully) have ahead. And here are the pieces I dream of being bundled up in:
A chic, soft-beige wrap coat with a fabulous faux fur collar. An eye-catching, collarless coat in neutral tones. And one of my very favorites? A pale pink faux fur puffer! Yes. Please.
favorite fall layers

So, friends. Are you as impressed with this lineup as I am?! So good, right? I've got to give it to Abercrombie this season… so many perfect fall styles! I'm excited to keep an eye on this brand moving forward, as I'm always thrilled to add a destination for classic, timeless yet on-trend pieces to my list. Thanks for allowing me to share this one with you today!
Love from the Sunshine State,
Kate
Thank you, Abercrombie, for sponsoring this post.