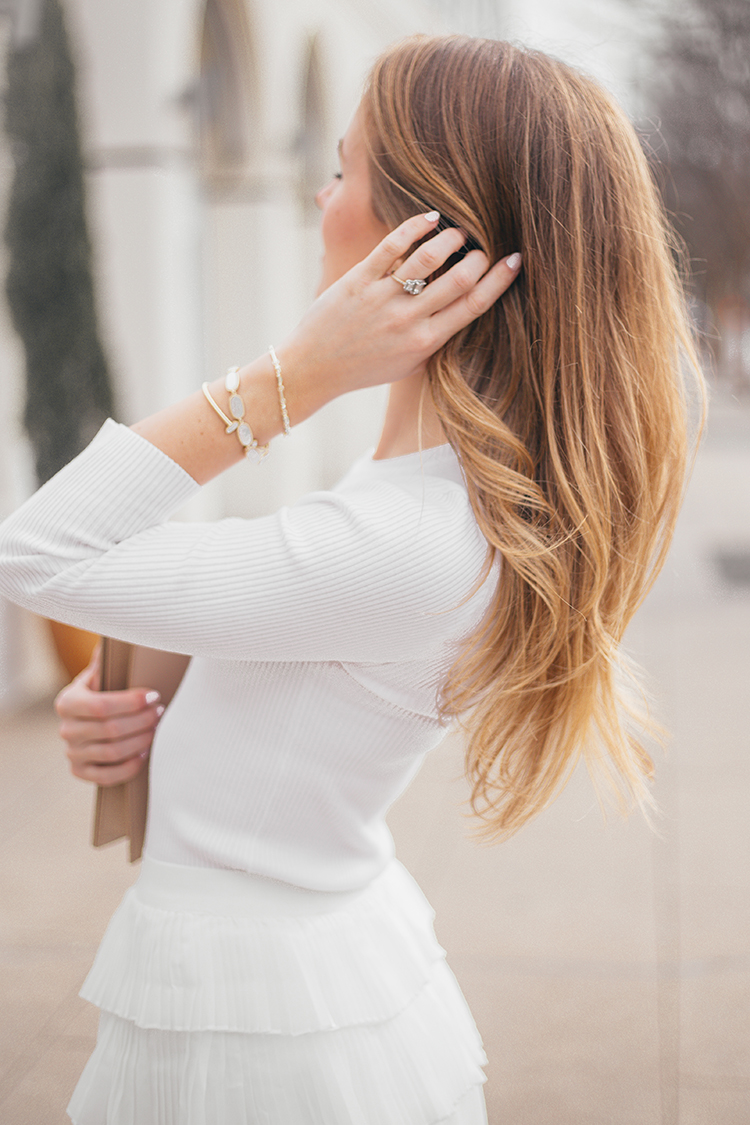 TOP ribbed 3/4 sleeve top | SKIRT pleated white mini skirt | SHOES stuart weitzman heels | EARRINGS kendra scott pepper hoop earrings | BRACELET STACK one, two, three | CLUTCH ysl clutch (sold out, similar linked)
Last week, I posted this Instagram. So many of you asked about the little white skirt I had on… and so today, I'm excited to share all of the details!
I'm a big Forever21 shopper, y'all. Online, that is. And during one of my weekly browsings, I came across this $28 white skirt. I ordered it immediately, thinking there was no way it would be as cute in person, but boy was I pleasantly surprised!
The price tag is great, the fit is ultra-flattering, and the entire look? So fun! Whether you're a bride-to-be or are simply looking for an adorable skirt to wear this spring and summer, look no further.
Pair with a white top, like I did above, switch things up with a colorful blouse for a vibrant look, or style with black for a chick two-toned ensemble. So many options with a piece so versatile!
Usually, pieces this cute and at this price point don't last long, but I'm thrilled to say that it's still in stock in all sizes! (I'm wearing a S and found it to be a perfect fit.) So don't delay and snatch it up here!
Love from Texas,
Kate