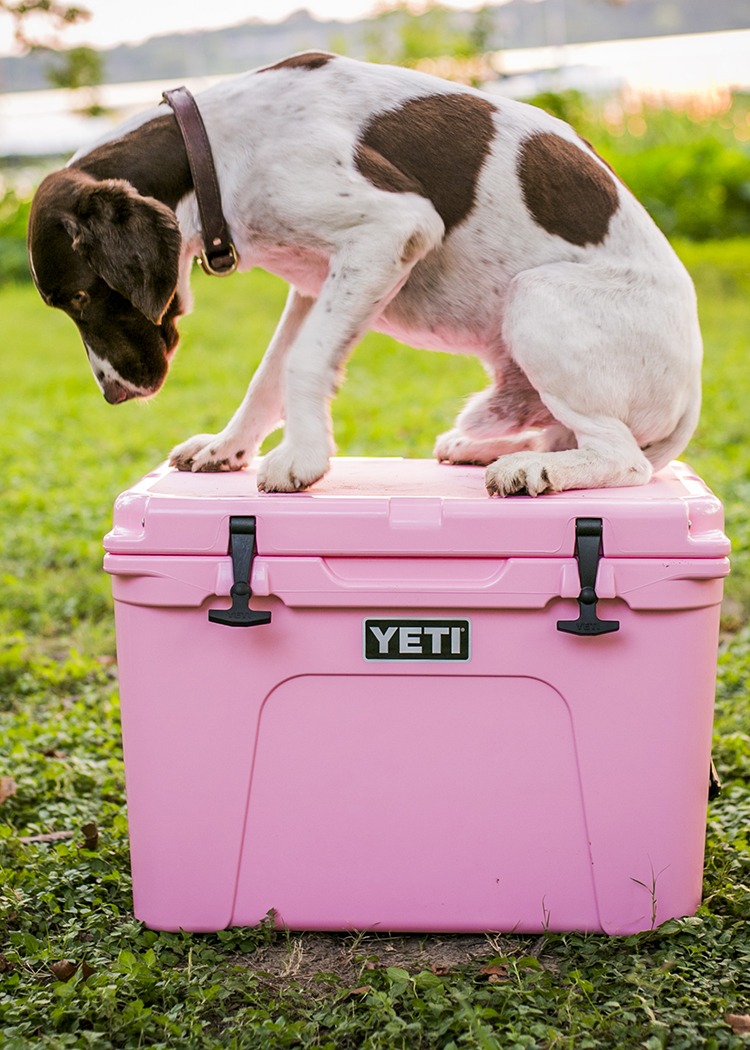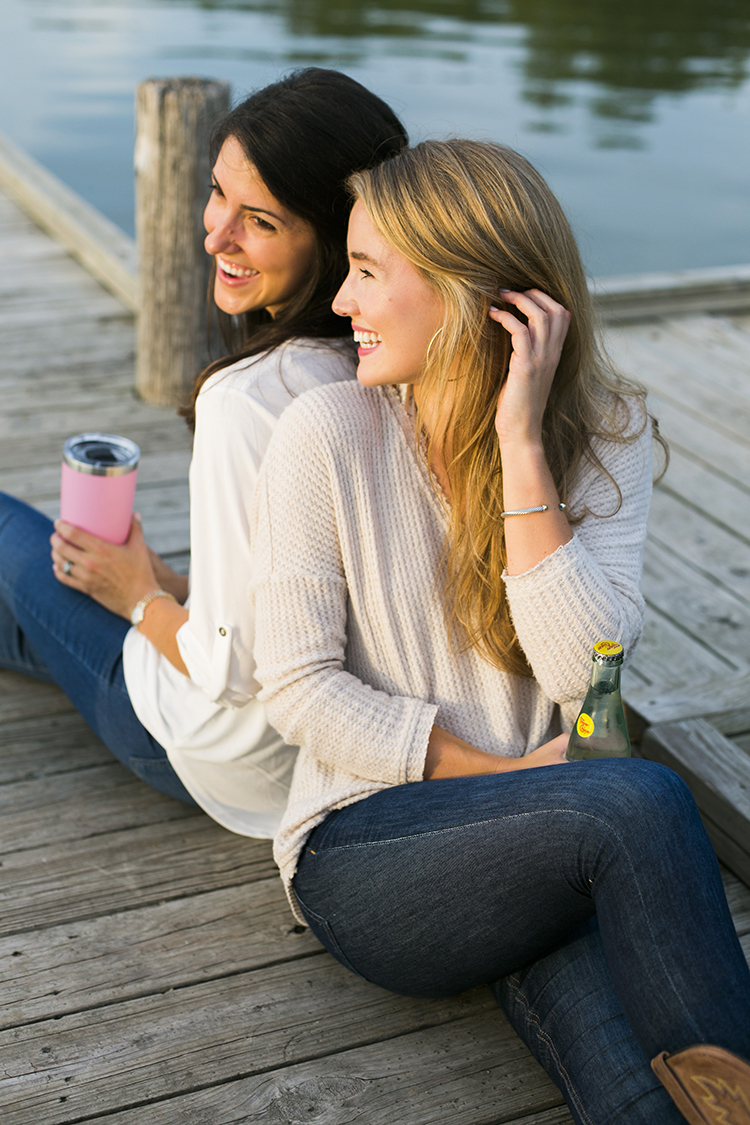 COOLER   pink YETI tundra 50   //   TUMBLER   pink YETI 20 oz tumbler   //   THERMOS   pink YETI 26 oz bottle
If you know an avid fisherman/hunter/tailgater/bbq enthusiast/camper, or are one yourself, you're no stranger to YETI. I can't think of a guy in my life who doesn't swear by this Texas-based brand when it comes to keeping drinks cool in any and every setting! This is one brand that has been in my life for years, and today I'm absolutely thrilled to introduce their newest color… pink!
Now, it's not just the boys who get to have all of the fun. A girly-girl who loves everything outdoors, I am tickled pink (pun intended) by the release of this new color. To make things even sweeter, YETI will be making a donation to Casting for Recovery and Boarding for Breast Cancer (two organizations that embody the great outdoors as well as give back to worthwhile causes) in support of the fight against breast cancer.
This limited edition shade is available in the Tundra 50 (pictured above), the Tundra 35, and the Roadie 20! But that's not all… you can incorporate this shade into your every day with one of the four Rambler sizes. Ask anyone who has used one – these tumblers are the best for everything from road trips to days spent at your desk.
Due to the limited release of this pink YETI shade, I am positive these products won't stay in stock for long! So if you've got your eye on one, be sure and snatch it up ASAP here. I've already purchased a few extra Ramblers for Christmas gifts, and think it's safe to say that the Santa who puts one of these under the tree gets extra points this year.
A couple of weeks ago, I rounded up a few friends (one of whom is the incredible photographer behind this shoot, Caleb Powell) to take these brand new goodies for a spin. It was raining cats and dogs the entire day we had planned on meeting up, but the sky cleared up just in time to give us the calmest, balmy early-fall evening.
Between the football tossing, fly fishing, puppy shenanigans and Mexican food that followed right after, it was an evening for the books. There's something about spending time outdoors with good people that is so refreshing to the soul! Now if I can just convince my girlfriends to join me for a tent camping adventure…
I hope you're just as thrilled about this release as I am. Don't forget, you can see all of the limited edition pink YETI products here. Happy shopping, y'all!
Love from Texas,
Kate
P.S. A big shout out to these friends for making this evening so fun: Courtney and Patrick Leach, Cole Burdette, Whitney and Jake Hornberger. These guys Instagram accounts have some awesome outdoors photography, so be sure to go check them out!
Photography by Caleb Powell