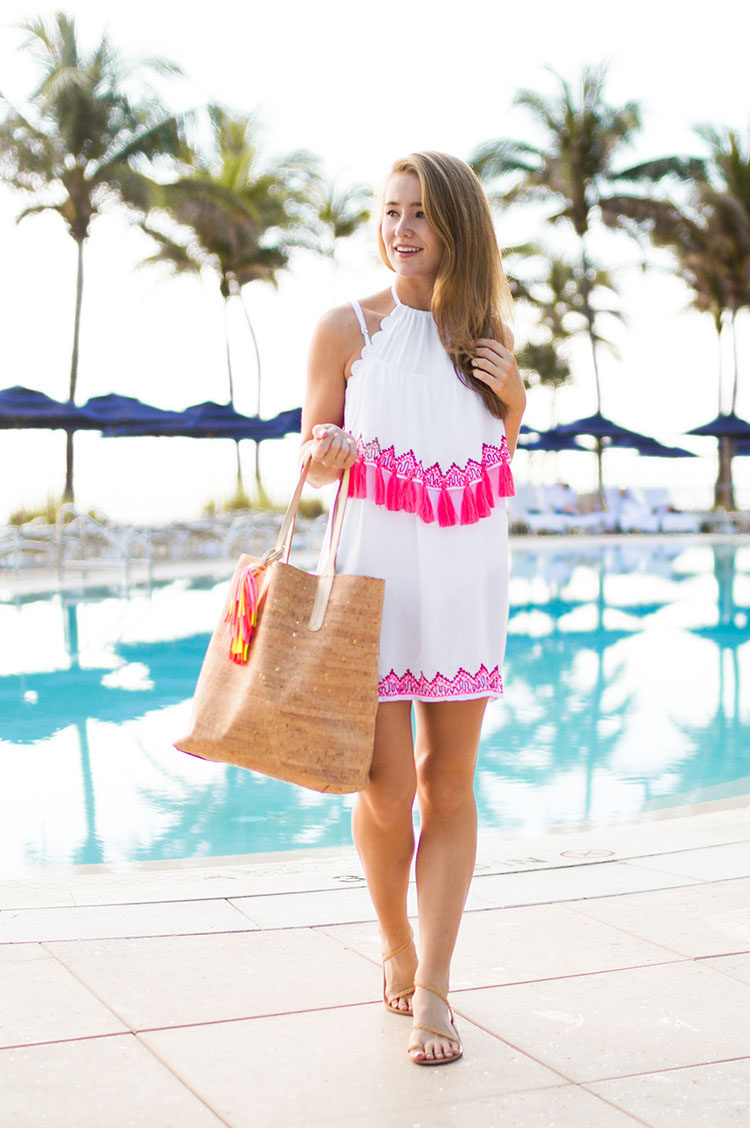 COVERUP   pink tassel coverup   |   TOTE   cork tassel tote (reversible!) |   SHOES   ancient greek sandals   |   SWIMSUIT   scalloped one piece (seen here)
Swimsuit season is here! And while I love the hunt for unique, colorful and splash-worthy suits, I find the coverup hunt just as fun! When shopping for last week's trip to Palm Beach, I knew I wanted something easy I could throw on to head down to the pool in that had plenty of color and personality. (If there's one thing I learned about Palm Beach during my time there, it's that color is a requirement!)
I knew I had hit the jackpot when I came across this pink tassel cover up. Everything about it… the colorful embroidery, the pink tassels, the flowy fit… yes, please! I was initially hoping I could wear this as a dress as well, but unfortunately it's a little too sheer for that. Perfect for the pool, though!
I also wanted to point out that while it looks like it, this coverup doesn't have a high neckline. The photos just make it appear that way because of the scalloped one piece I was wearing underneath, which you can find in this post from last week!
You're halfway through the week, friend! Happy Wednesday!
Love from Texas,
Kate