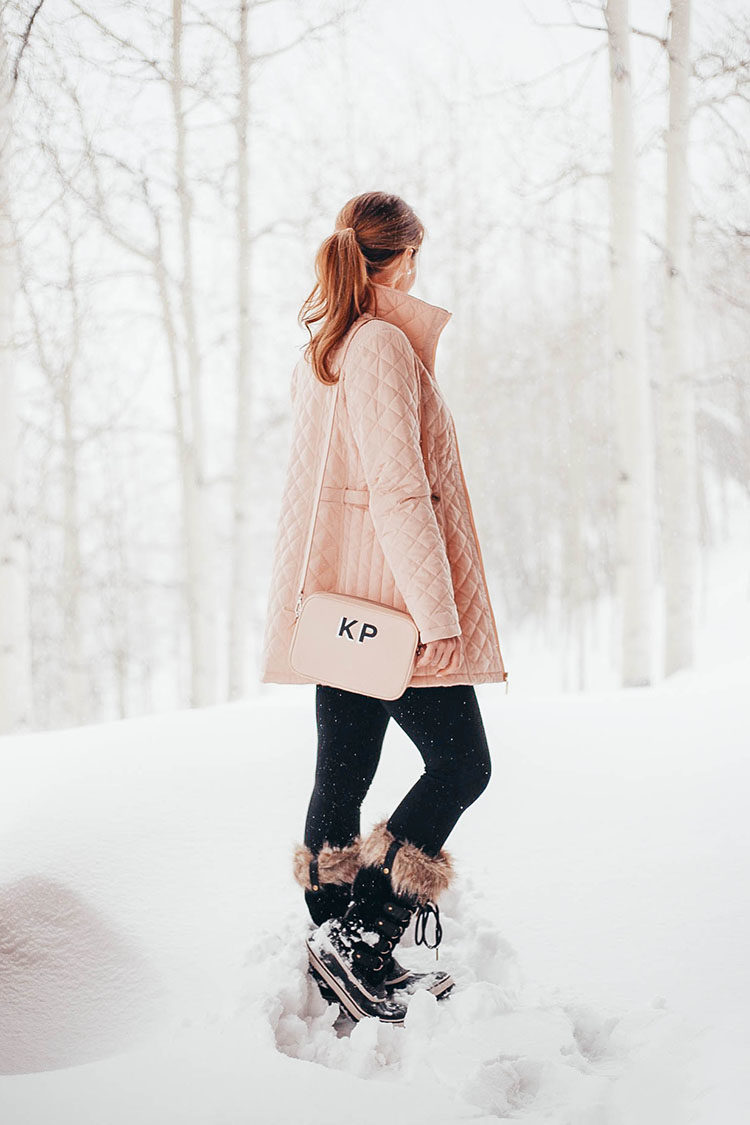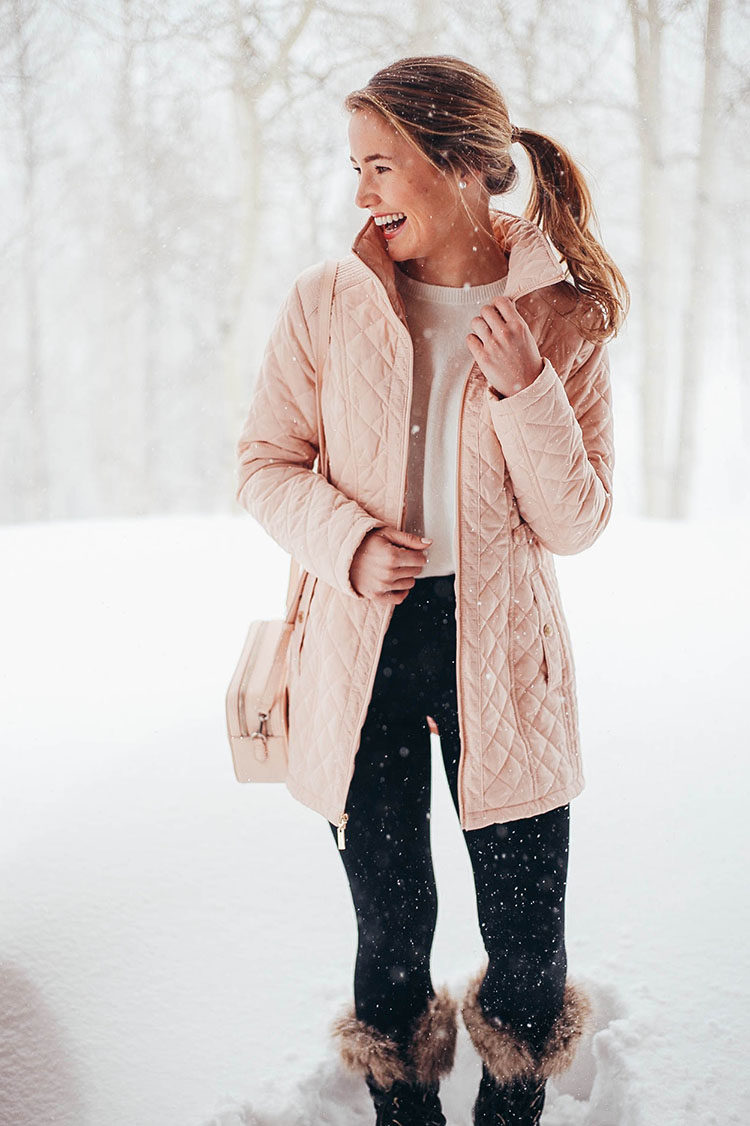 JACKET   pink quilted jacket (Petite S)   |   BOOTS   sorrel snow boots   |   SWEATER   bow sweater   |   LEGGINGS   black leggings   |   BAG   monogrammed crossbody   |   EARRINGS   pearl studs
This time last week, I'd just woken up to the most beautiful, deep snowfall I had ever seen! (And the first of many canceled flights… but that's beside the point.) Before leaving for this trip, I felt a little silly for buying a pair of Sorrel snow boots since there's absolutely no reason for them in Texas, but goodness was I glad to have them for this day!
Another piece I was so happy I brought along? This pink quilted jacket! I had spotted this a few weeks back and loved it right away, even including it in this latest & greatest roundup. Its classic style makes it a jacket I'll wear winter after winter, and the beautiful blush hue brings a gorgeous pop of spring color to traditionally-dark outerwear.
While I'm so sad to not be in the gorgeous snow this morning, I'm so happy to be back in Dallas for a full week! I had the most amazing weekend bopping around from San Antonio to Waco and back, which resulted in a lot of fun memories and a lost/stolen phone. Looking forward to a fresh start today getting back into the swing of things! Who's with me?
Love from Texas,
Kate