Hi, cute friends! And happy surprise Saturday post! :) I wanted to give y'all a quick recap of pieces from the Nordstrom Anniversary Sale that I've been loving (and wearing) on Instagram lately! (You will find me at @LonestarSouthern.) Now that the sale is open to the public, you can stock up on some amazing deals until August 8th. Shop some of my favorites below!
Meet my friend, Serena. She's a sassy one (and thinks I am so lame) but I'm obsessed, and can't wait to take her to the beach in a couple weeks!

I'm already calling dibs on soft greys as my go-to color this fall and winter! I can't wait to over-wear these heeled suede boots.

I have been eyeing this white Patagonia pullover since last fall! So excited to snatch it up for $88.

"Let me tell ya 'bout my best friend…" these flare jeans! They fit like a charm, and are such a steal.

This graphic t gets me. It brightens my day whenever I put it on!

I present to you, the perfect summer-to-fall bootie! And p.s. if you're curious about the pom pom pillow, it was a HomeGoods find!

This blousy peasant top is SO good, y'all. The back is even cuter than the front!

This NARS palette is a new-favorite to my beauty routine! That bright pink shade makes for such a pretty pop.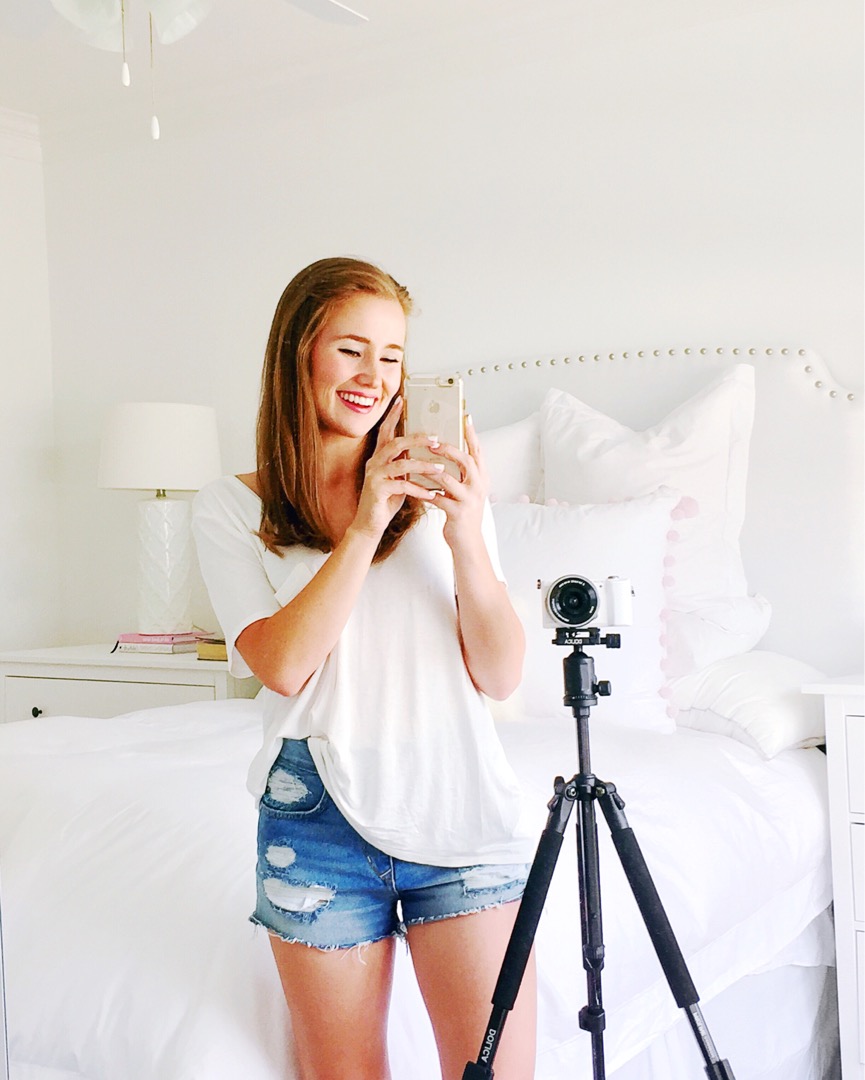 I have been unashamedly living in this $15 tee. Such a good find!

Serena is currently $50 dollars during the sale… afterwards, she goes back to $75! (Although she thinks she should be priced at 2 grand MINIMUM.)

I am low key OBSESSED with this down jacket. The oversized collar is so posh, and it's surprisingly incredibly light weight! Can't wait to take this to the slopes this winter. I'm wearing a petite S, for sizing reference.

Now that we've gotten through my "insta haul" if you will, I am SO excited to announce the second of four winners of the pink flamingo floatie giveaway! (Selected at random.) Drumroll, please…
Our third winner, also randomly selected, is…
And finally, folks, our fourth and final winner is…
Congrats Jillian, Anne-Hunter and Kelly! I'll be in touch soon! Thanks to everyone who entered. If you're still needing some Serena in your life, get her here while she's still on sale!
Love from Texas,
Kate