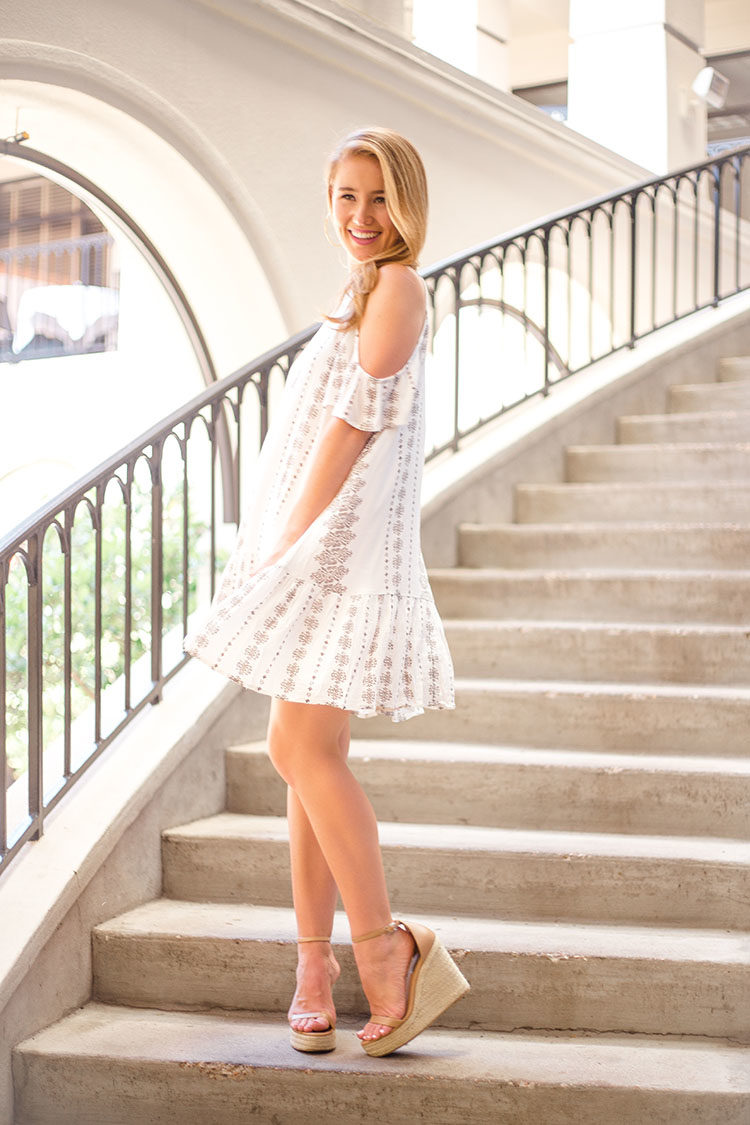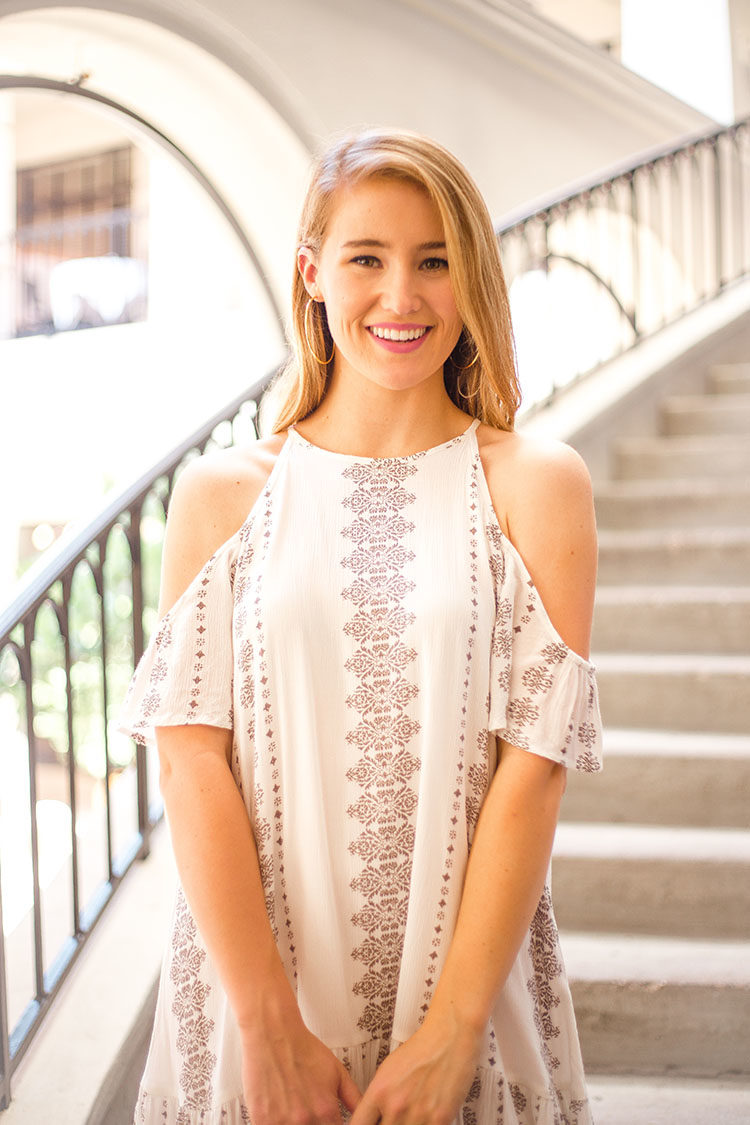 DRESS   white ruffle cold shoulder dress   |   SHOES   steve madden wedges   |   EARRINGS   gold hoop earrings (wearing the larger set)   |   BAG   circle woven bag
In packing up for Italy, I was set on finding easy, light dresses to wear throughout the week. In my opinion, they're the best for traveling! Think about it… they're so comfortable (no stretching like jeans), light (who wants to wear jeans walking around in the summer heat all day?) and one piece gives you a full outfit!
This cold shoulder number has been the best, and I've already worn it multiple times on this trip! Not only is it lightweight like I mentioned above, but it's lined. (This summer, so many dresses I've ordered have come without lining – endlessly annoying) Also, I've worn it two ways… the way you see above, and belted up for a different look! Both are adorable.
Whether you're about to head off on a summer excursion or are simply looking for a cute dress to wear out with friends, this under $100 frock is your new best friend! For size reference, I'm in an XS and found it fit true to size.
I'm having so much fun sharing my Italy adventure with y'all on Instagram. It's truly been the best week I've had in as long as I can remember! My family and I are in Cortona now, and are headed to an amazing dinner tonight. You can read all about it here!
Love from Texas,
Kate