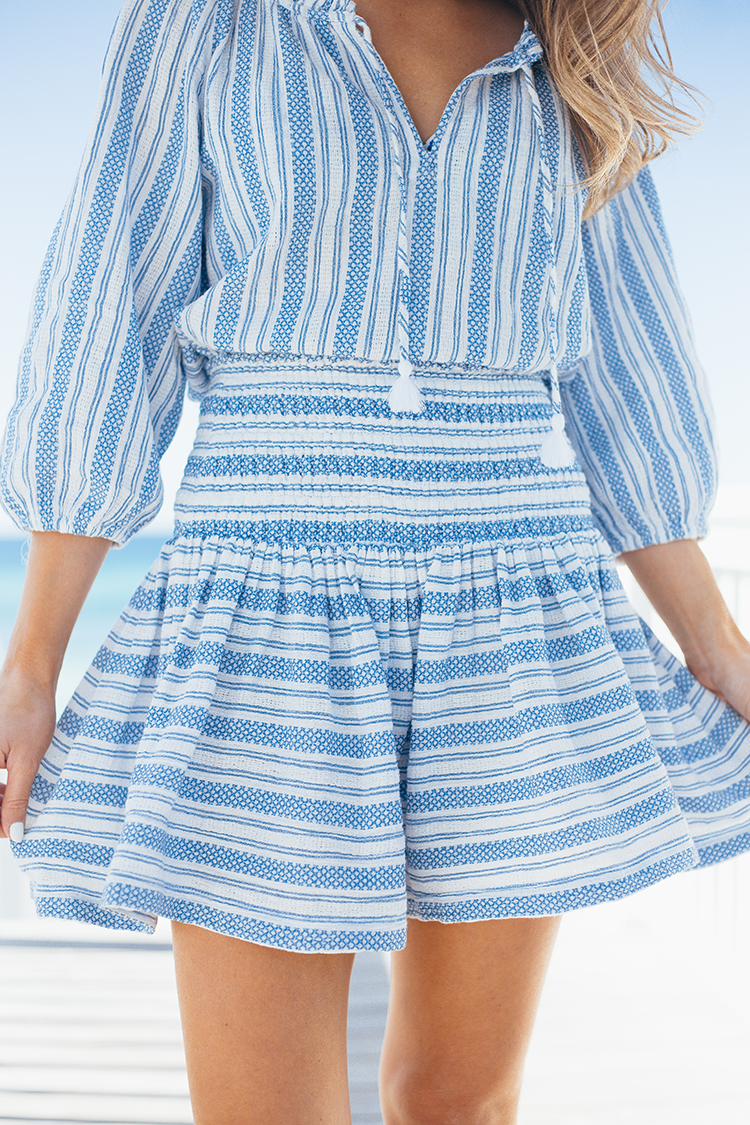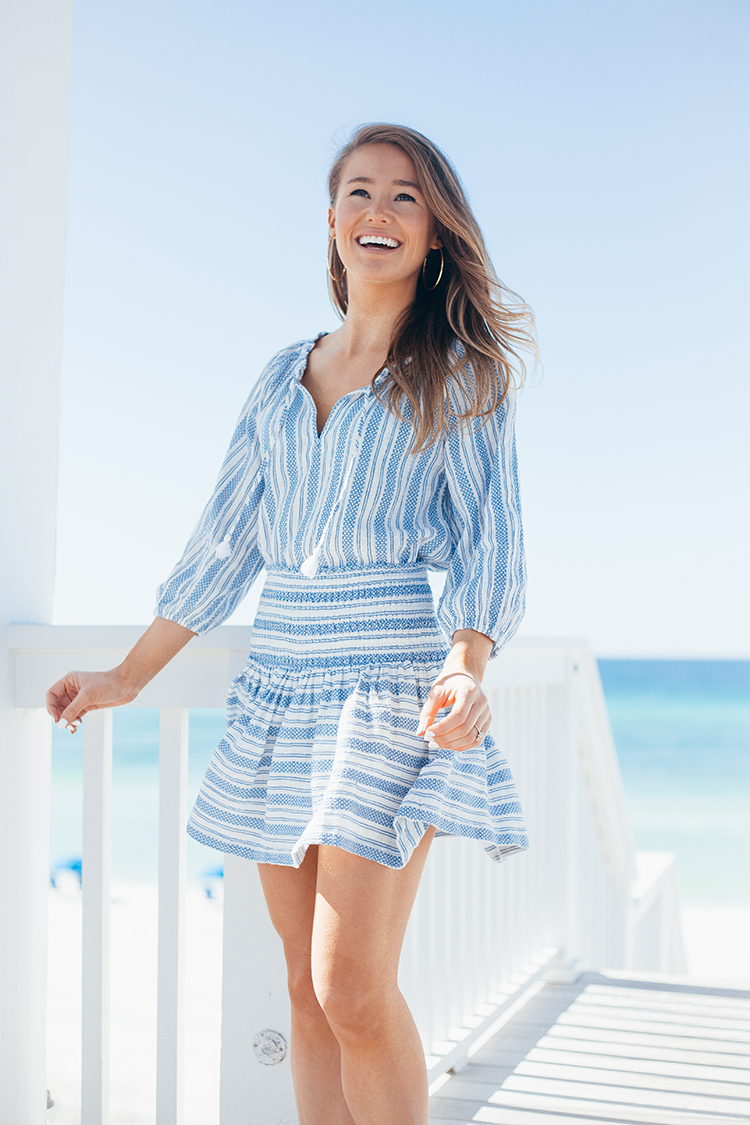 use code shop40 for 40% off your j.crew purchase
TOP blue striped tassel top (wearing size XS) | SKIRT smocked blue striped mini skirt (wearing size XS) | SHOES white slide sandals | EARRINGS hoop earrings
The trend I'm most obsessed with this season is easily that of the matching set. There's something about a coordinating ensemble that gets me goo-goo eyed!
To be quite honest, it's been hard to find sets that meet the following criteria: adorable, modest, and affordable. So when I came across this adorable set and found that both pieces were under $100 each, I did quite the happy dance!
I've been wearing this set non-stop over the past few weeks, first on my trip to Seaside and recently out and about in Dallas! I've also worn both the top and the skirt separately like you saw in yesterday's post. Both are so good, y'all, and easily hold their own when worn separately!
Today is a good day, because you can get this set for 40% off using the code SHOP40! That brings this set to well under $100 total. Such a win! I'm only wishing it was made in more colors, because I'd buy them all. (J.Crew powers that be, can we get a white and a pink STAT?!)
There are so many good pieces included in the J.Crew sale, so be sure to take advantage!
Love from Texas,
Kate