Y'all… I kid you not. Yesterday was one of the most amazing, unreal, and memorable days of my life. I'm sure many of you saw me blow up social media about it (hey, how good was I about posting on SnapChat for once!) but if not, here's the quick rundown of what I was up to!
Yesterday, Lilly Pulitzer debuted their Spring Break Sunseekers collection – a line specifically created for the college girl on spring break! The Lilly Pulitzer team invited me, along with three friends (Danielle Carolan, Lauren Taylor and Griffin Arnlund) to break in the new arrivals over the course of a day at The Breakers resort in Palm Beach, Florida.
That's about all the detail you need to know we had the time of our lives, right? We started off the morning with juice and a bike ride, headed to the pool for a beach-side party following lunch, and ended the day with a sunset cruise aboard the Barton and Gray Lilly Pulitzer yacht.
Unreal. I woke up worried it was all a really fabulous dream. But then I saw the photos! Which I'm too excited to share with you today.
I've broken up the day into the three activities, and have listed my outfit detail beneath each set of photos! Enjoy!
Bike Ride Around Palm Beach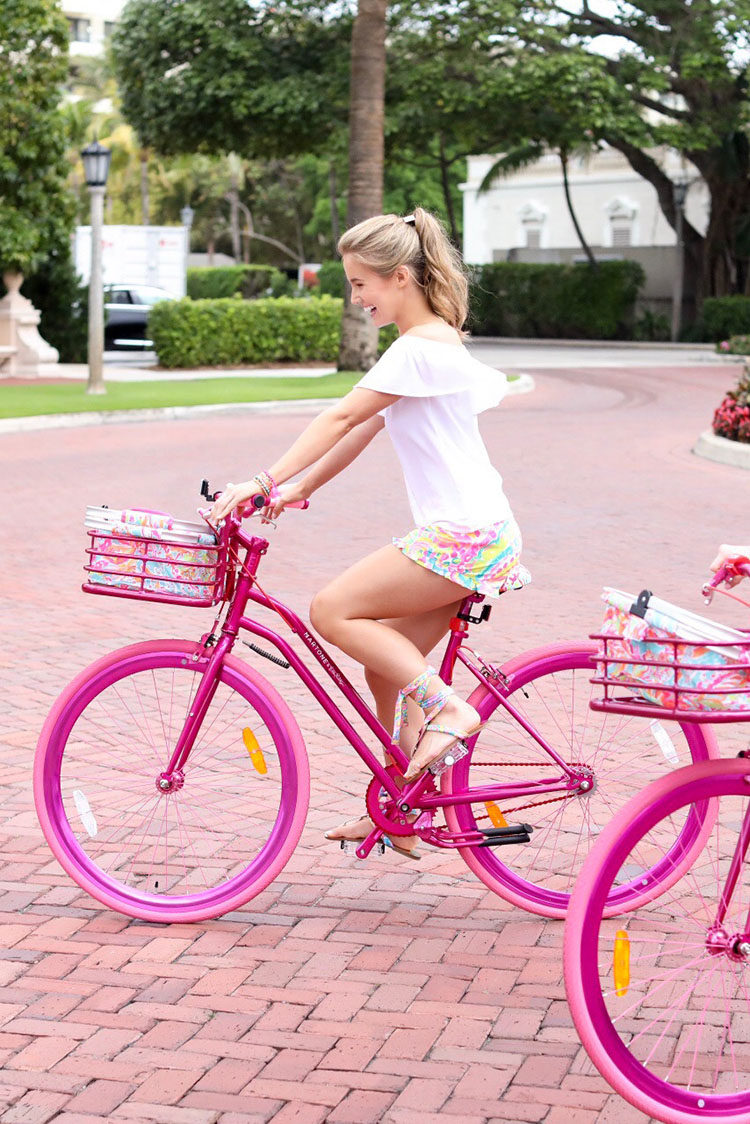 Beach-Side Pool Party

Sunset Cruise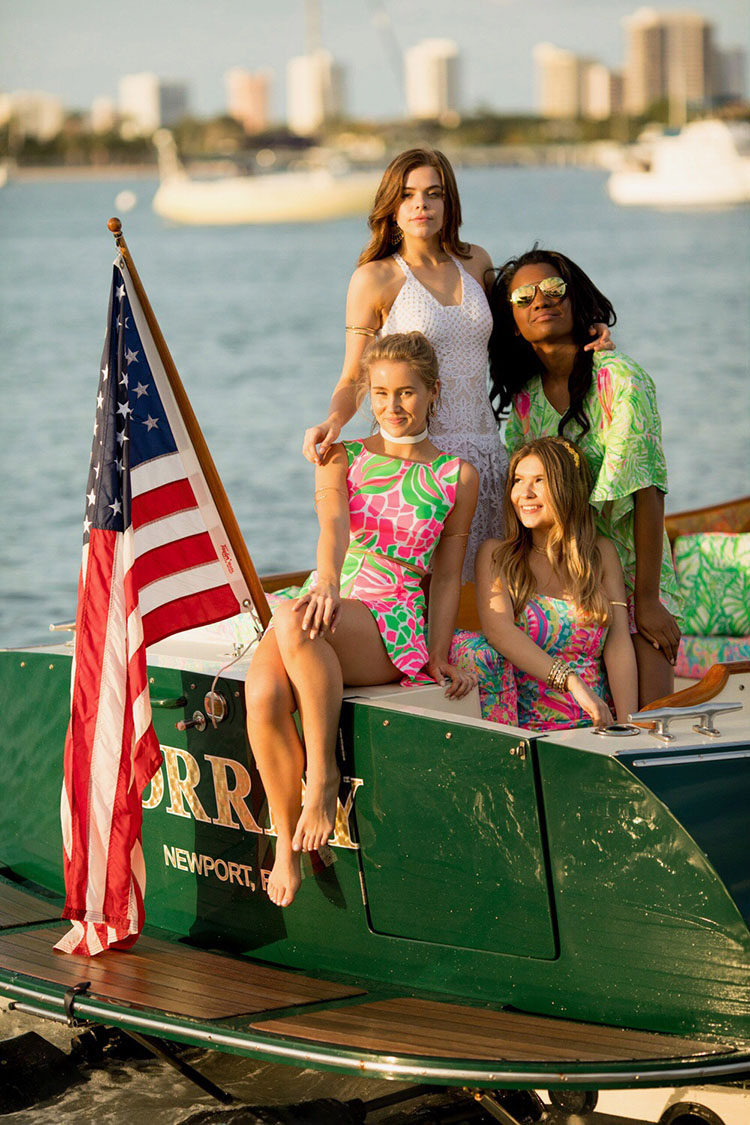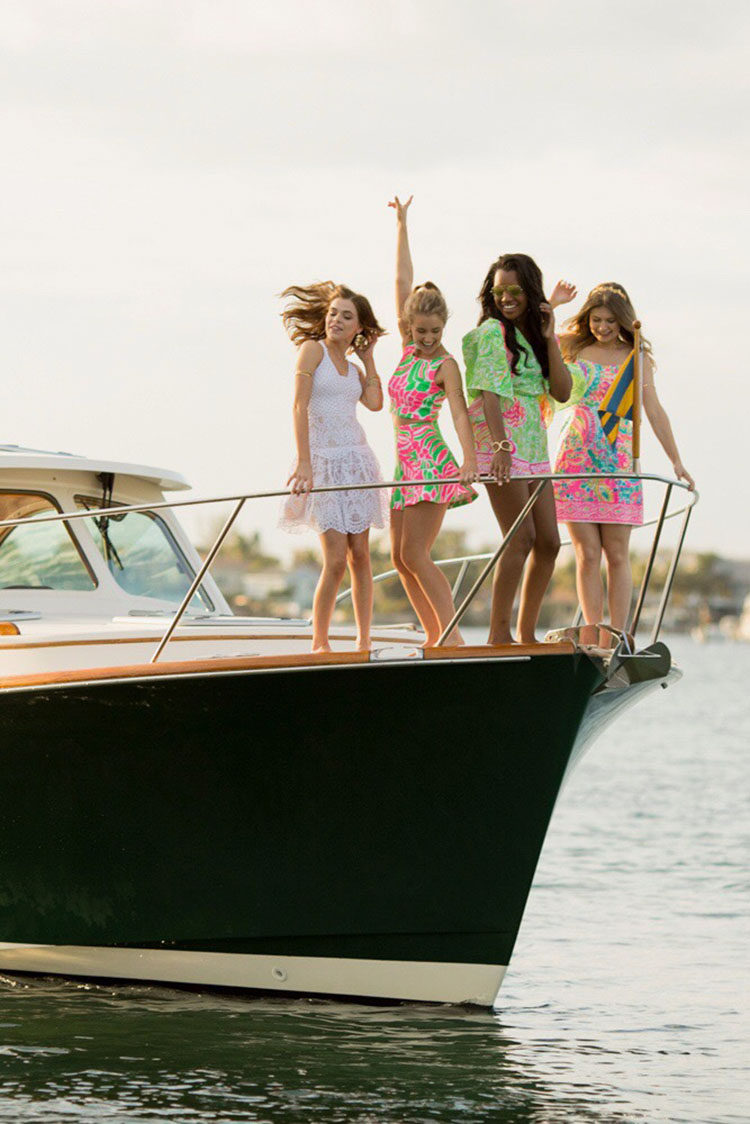 What an incredible day! While I'm so sad to be packing up for a flight home this evening, I can't wait to share more content the Lilly Pulitzer team is putting together as we speak. (Or as I type, rather..) For a sneak peek, here are two short videos of the trip!
Signing off, as my mama and I are going to run around and explore The Breakers before our flight this afternoon! While it's hard to get out of bed (I'm currently writing this post as I watch the sun rise over the ocean… swoon) this resort has so many beautiful spots I want to go check out!
Don't forget, click HERE to check out the new Spring Break Sunseekers collection, and pull up Lilly Pulitzer and Cosmopolitan Magazine's Snapchats to see more behind the scenes! Also, if you missed it, be sure to check out the Lilly Pulitzer Facebook Page to see our Facebook Live before it expires this afternoon!
Love from Texas,
Kate
Thank you, Lilly Pulitzer, for bringing me along on this incredible project!
Photography by Sara Kauss