Hello, hello friends! I'm writing to you from Seaside, Florida and let me tell you… what a week it's been! Lots of sun, saltwater and fabulous food. I never, ever want to leave.
I've been taking a bit of a break from my daily posting schedule to soak up my time here, but am breaking my hiatus for not one, but three looks I am thrilled to share with you. Let's just say it involves one item I made sure not to leave town without. Let's see if you can guess what it is!
Look One
Look Two
Look Three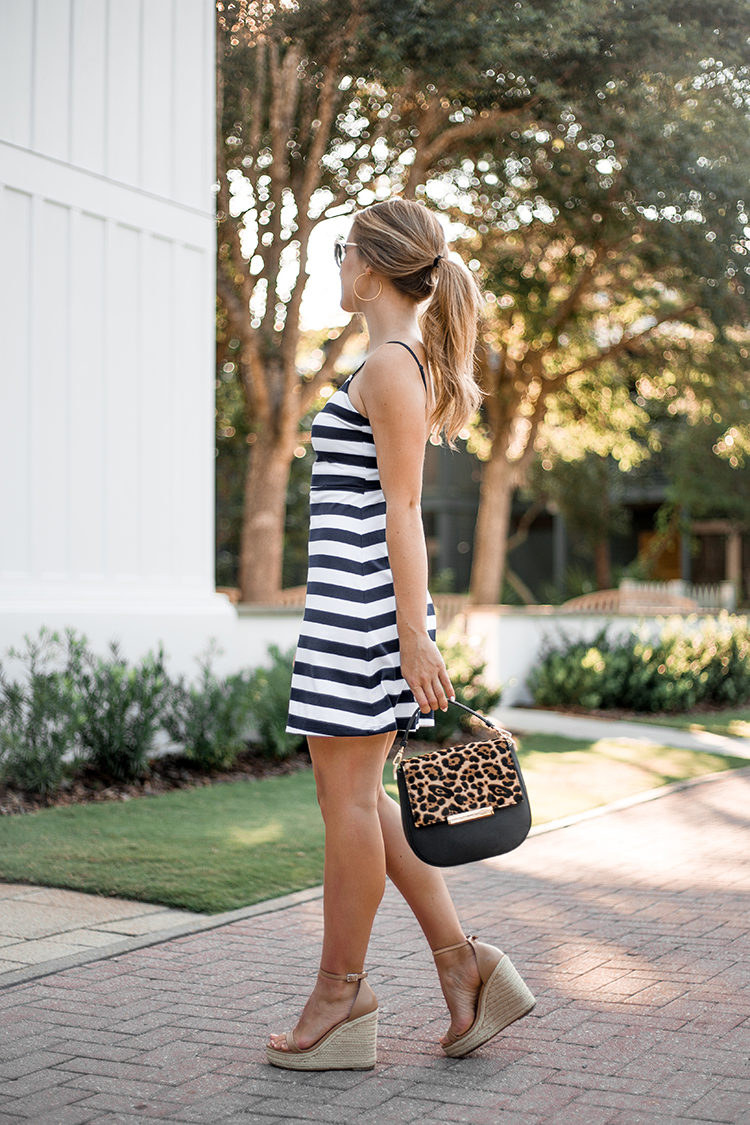 Let me introduce you to my new favorite bag… the kate spade new york Make It Mine Byrdie bag!
Did you catch that the Byrdie is the one item featured in each of the looks above?! That's right… even though it looked I was wearing three separate bags, it was really just one!
Here's the secret… the Byrdie has a removable flap. This means you can switch out different ones to achieve totally different looks! Keep things neutral and classic with the classic black flap, switch things up for summer with the striped flap or dress things into fall with the gorgeous calf hair flap! The possibilities are endless and oh-so-fun, and you'll find all of them HERE.
As you can guess, this makes the Make It Mine Byrdie not only a beautiful bag to wear day-to-day, but the most practical choice for traveling as well. But it's not just the removable flap that makes it so, it's the crossbody strap! Instantly change the Byrdie from a perfect formal accessory to a darling on-the-go bag simply by attaching it.
I brought all three of my interchangeable flaps here to Seaside, and along with the crossbody strap, have had the best time creating the perfect sidekick for each occasion.
Here comes the best part… until July 31st (that's this coming Tuesday!) you can get this Byrdie along with three additional flaps for just $289 with the code MAKEITMINE. If you're looking for a gorgeous, quality, versatile bag to take you literally year-round, I think you've found your perfect match.
(One flap I have my eye on that's perfect for fall and winter is the shearling flap… be sure to add that in the mix if you decide to take advantage of this amazing deal!)
The Make It Mine Byrdie is not only one of the cutest, but definitely the most versatile bag I own. Leave it to kate spade new york, am I right?!
Love from Texas,
Kate
Thank you, kate spade new york, for sponsoring this post!