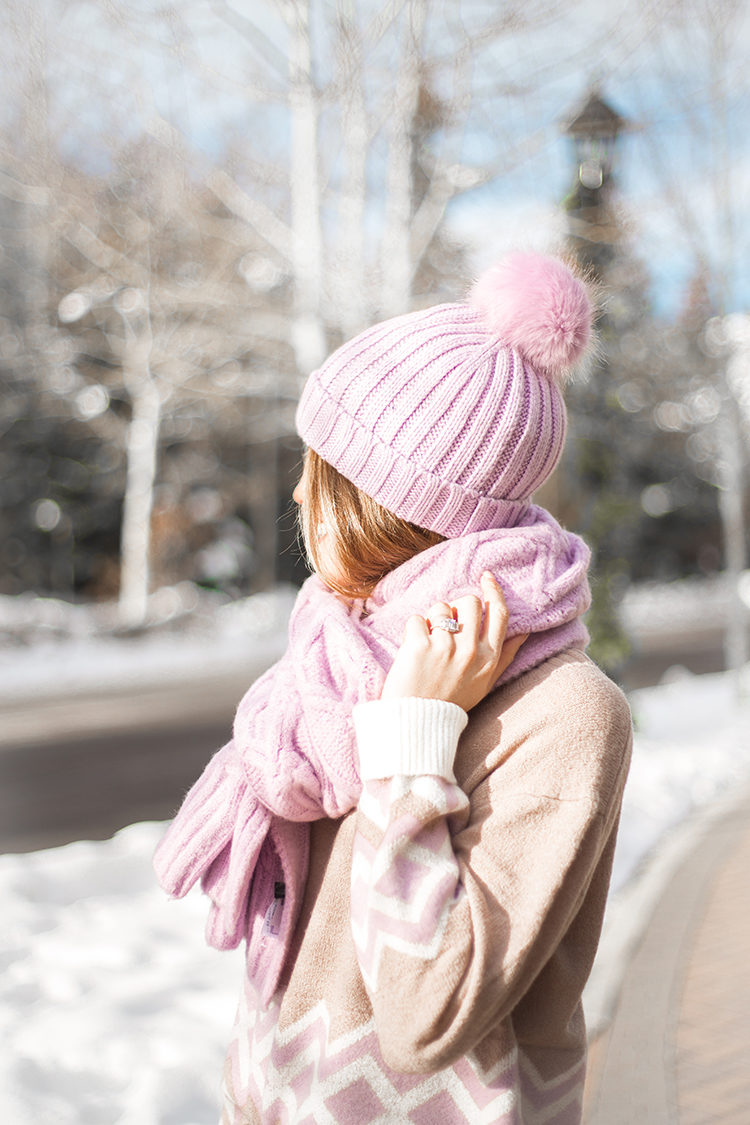 SWEATER   purple fair isle sweater (XS, use code BIGGERSALE for extra 50% off)   |   BOOTS   sorel joan of arctic fawn boots   |   HAT   pom pom beanie (on sale)   |   SCARF   oversized cable-knit scarf (more colors available)   |   JEANS   j.crew toothpick jeans
I don't know what happened, but Dallas was transformed into what felt like the Arctic tundra this weekend. I should probably clarify that I've never been to the Arctic tundra and therefore cannot substantiate that claim, but let me just say… I was definitely colder than I've been in months!
Just when I was hoping to begin the "pack away winter" process, I'm realizing we still have quite a bit of cold ahead. And while that does make my summer-lovin' heart shed a tear, there is one good thing that comes out of it… so. many. sales!!!
If you, like me, haven't been doing much online shopping over the past few weeks, you may be oblivious (like I was) to the fact that so many of our favorite retailers are having huge sales right now. Specifically, J.Crew!
This sweater, for example, is originally $120. Now, with the code BIGGERSALE, you can snatch it for $34! (Sizes are going quick, so hurry!)
It's not just sweaters, either. You'll find cozy jackets (like this one I wear all the time), party dresses, chic shirts, darling denim and so much swimwear (I snatched a pink polka dot bikini for $9 TOTAL) at a crazy discount. Trust me, it's worth checking out!
Another thing you'll want to check out? The YouTube video I'll be posting tomorrow! Let's just say.. my hair will never be the same.
Happy Sales-ing!
Love from Texas,
Kate
P.S. Totally unrelated, but Andrew and I are starting our premarital class this evening and are so excited. So many friends, acquaintances and people in my life have gone through Merge and have had the best things to say about it. We are looking forward to learning and growing through it as we get closer to June!