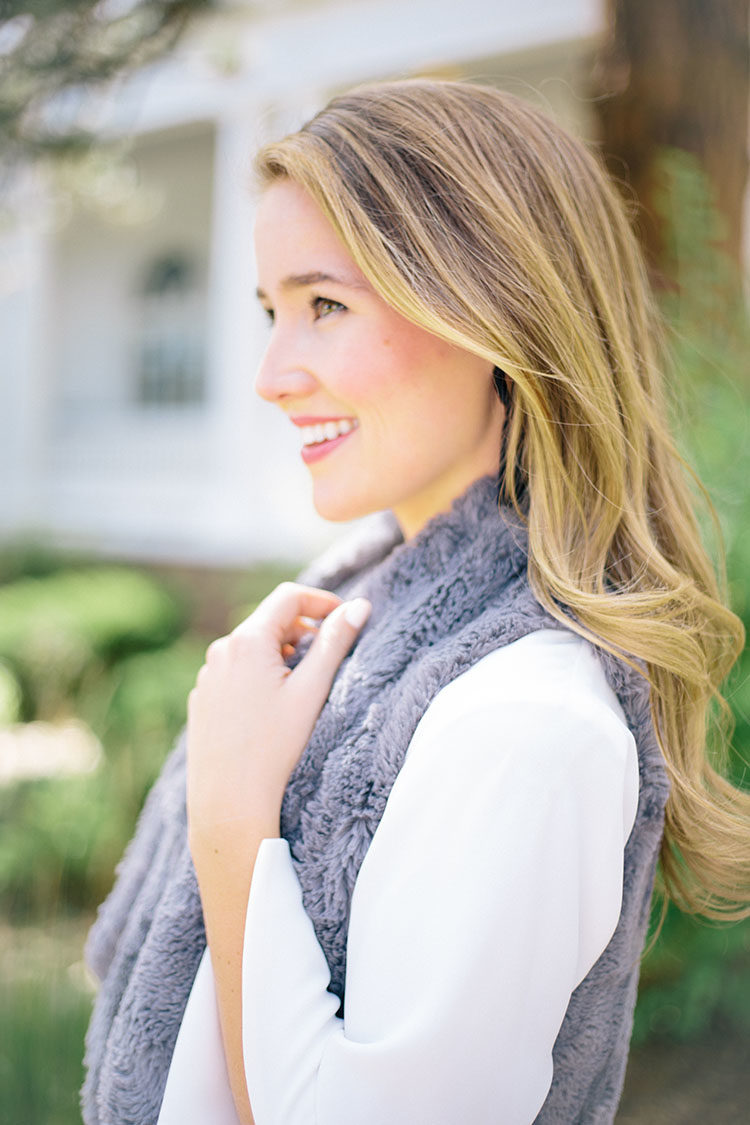 VEST   faux fur grey vest (wearing size XS)   |   JEANS   black jeans   |   TOP   white blouse (available in 5 colors)   |   BOOTS   black faux suede boots   |   BAG   tory burch block t tote
Did you know that Shopbop is currently holding an amazing sale?! Every so often, they host huge promotion where you can stock up site-wide at an amazing discount. I've written about it year after year because I genuinely believe it's one of the best out there. Plus, I personally use it to get stocked up on higher-priced items I'll wear all season long! :)
I packed up this faux fur vest for last week in Colorado, and can already tell it's going to be a fall favorite! First off… the price point. It's under $100, and looks darling on! I also love using grey as a neutral in colder months. It keeps things cozy without getting too dark.
Paired with this classic top and my favorite budget-friendly boots, you're all set for a dinner out with friends! For size reference, I'm wearing a size XS.
I posted about it on Instagram just yesterday, but take note that my brand new tory burch boots AND the bag I'm wearing in this post are included in the sale… and sizes are going quick! They fit TTS, so hurry and grab them for an INCREDIBLE deal here and here.
P.S. I am doing something OUTRAGEOUSLY fun today. Be sure to follow along on Instagram… I can't wait to share more! :) (My mama's coming along, too!)