Hello, hello my long lost friends! If anyone was wondering where I disappeared off to last week… I am deee-lighted to inform you that I was on my first real vacation since taking this blog full time a little over a year ago! That's right. I didn't touch this blog for 7 days straight! Which killed me, like… killed me, but turned out to be super healthy, refreshing and inspiring, and now I finally get why people take vacations. Even from jobs they love.
(Ok, I guess it still doesn't count as an actual vacation, seeing as I documented lots of it via Instagram. But hey, baby steps.)
The good news is I'm BACK! And so ready to get back into the swing of things, I've missed y'all! This morning, we're jumping into the new week ahead on a happy note with one of the most cheery little dresses you've ever seen. Draper James does it again, y'all!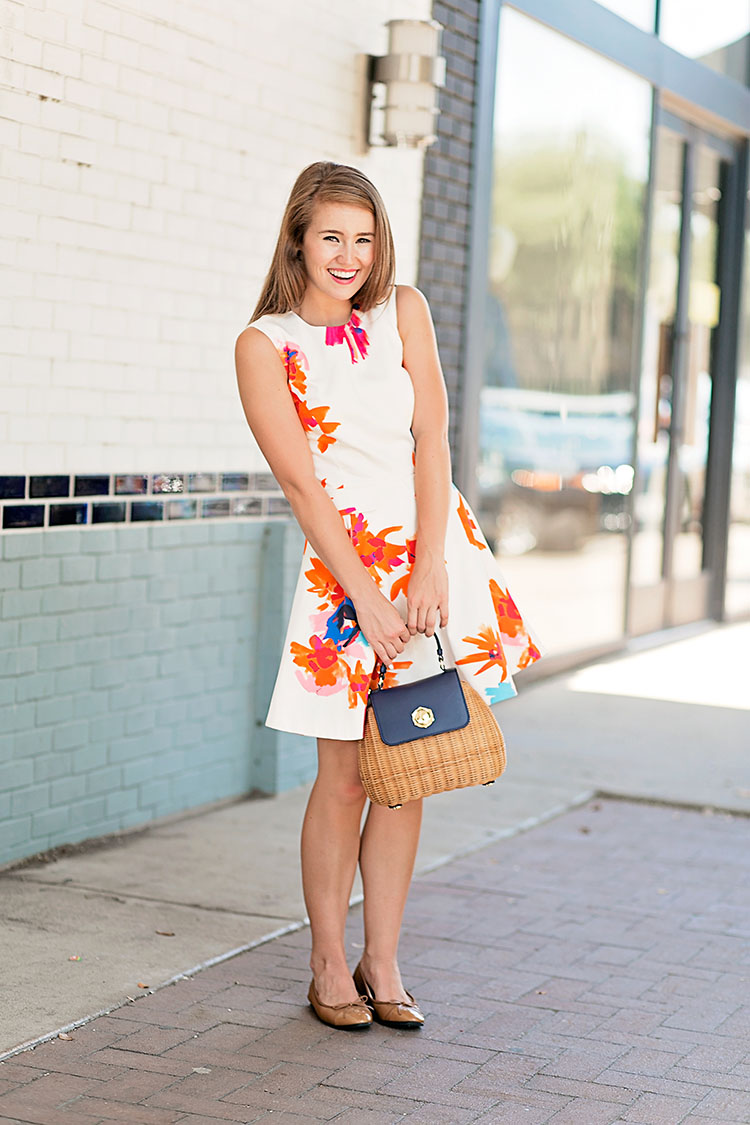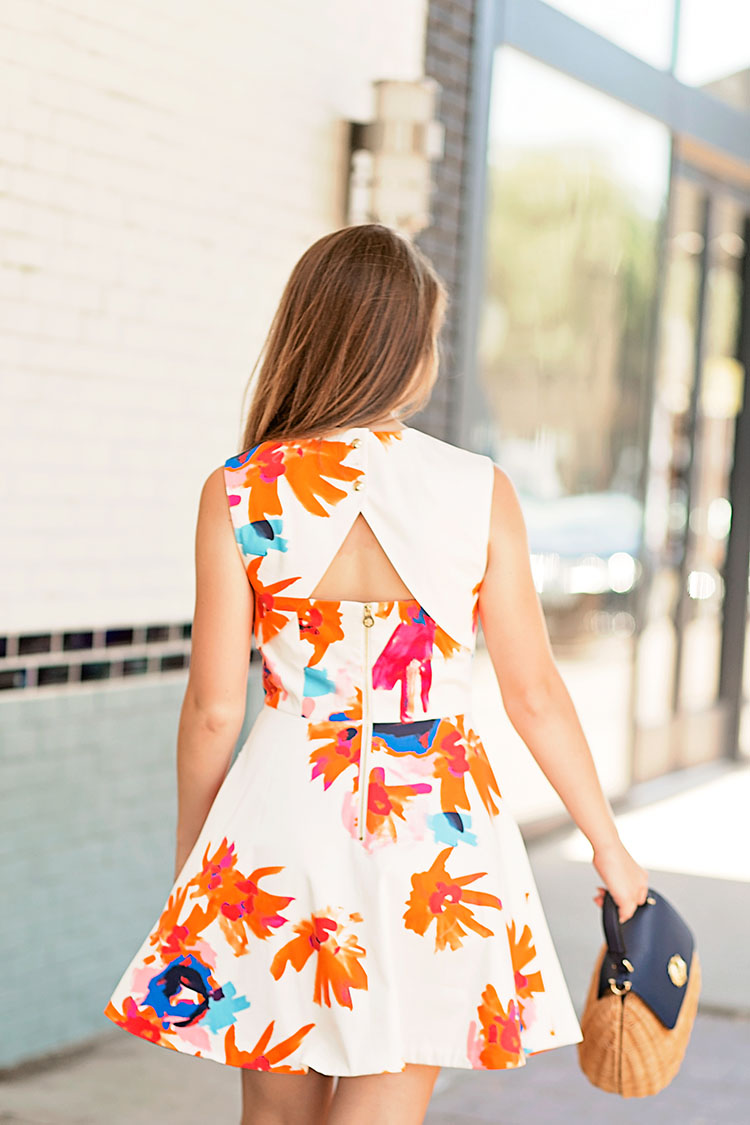 DRESS   Citrus Lily Love Dress (wearing size 0) c/o   |   BAG   Overlook Bag c/o   |
EARRINGS   Pearl Studs   |   SHOES   Chanel Flats (similar linked)
Did you catch my last post with Draper James? If so, you may recognize the pattern of this dress, as it's the same as the summer scarf I sported! You know how they say when you find something you like, buy it in every color? I think the same principle applies here… find a print you like, buy it in every piece it's made in!
It was an easy "Um, YES" when I came across this picture-perfect southern sundress, and not just because of the print. (Although that would have been reason enough.) I can't express how beautiful the tailoring is… there are so many darling, well-designed details that make this little number drool-worthy.
I love how the two mini pocket detailings on the front of the dress add a touch of unexpected interest. The back, though, is my absolute favorite part. A beautiful gold zipper paired with an unexpected cutout closure, embellished with two gold buttons, takes the dress to another level.
As we head into the final months of summer, I'm fitting in as much color and as many summery silhouettes as humanly possible. As this frock fits both descriptions, don't mind me if I wear it for the next few weeks straight!
I also wanted to let y'all know my interview on Reese Witherspoon's blog is live! You can find it here. And yes, I have already passed out from excitement.
Love from Texas,
Kate
Photography by Angie Garcia