We're back on a Coffee Date roll, y'all… it's only been two months since my last, not eight, and needless to say, I am so excited to share the latest of what's been going on in my life!
If this is your first time visiting a Coffee Date post, let me fill you in on why they're a little different from the run-of-the-mill around here. While I love putting together fun outfit posts for y'all, can we agree there is so much more to life than clothes?
These "coffee dates" are where I take a second to fill you in on my personal life. The relationships I've made with y'all through this blog mean more to me than anything… and how can you be friends without knowing what's going on in someone's life? I hope these serve as a "Hey, this is what's going on. This is the real me. Let's chat and catch up." )If you want, you can find my whole Coffee Date collection here.)
Let's get started, shall we? Scroll to find details on my recent Instagrams. You'll find my recap, along with personal photos from the past two months, at the bottom of this page!
grey wrap (similar HERE) // grey scallop skirt (similar HERE) // suede boots // white tee (old LOFT, similar linked)
embroidered romper (also available in black)
tan sweater // brown belt //  jeans // riding boots (similar HERE) // suede tory burch bag (on sale!) // pearl studs // sunglasses
plaid wrap // tan sweater // jeans // ballet flats (Chanel, similar less expensive linked) // tassel crossbody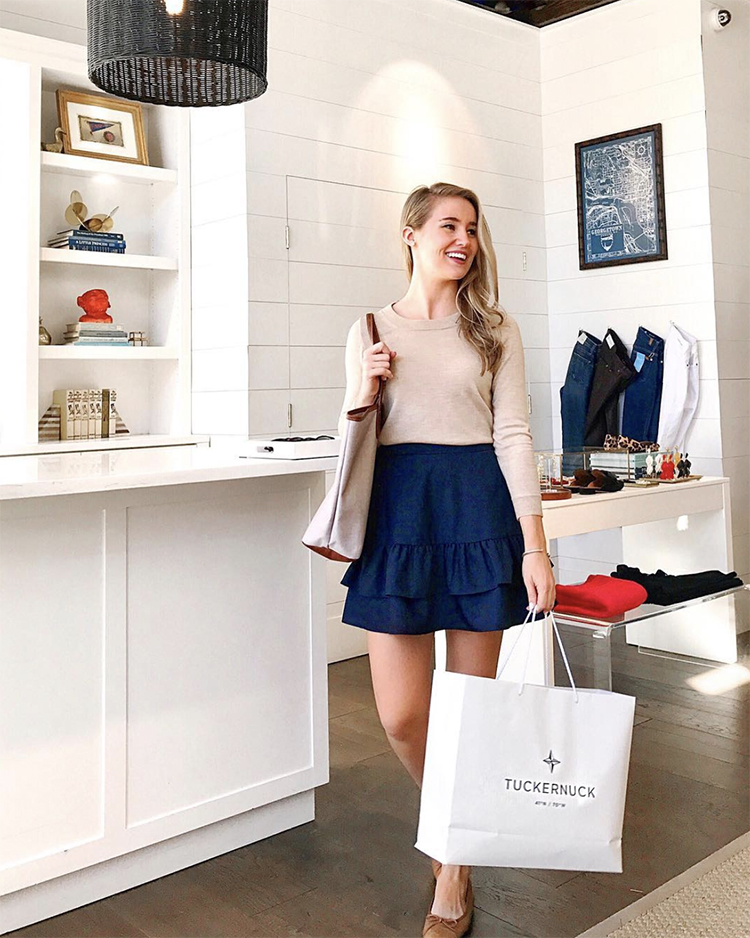 tan sweater // ruffle skirt // ballet flats (Chanel, similar less expensive linked) // monogrammed tote
gingham off the shoulder top // jeans
plaid wrap // tan sweater // jeans // ballet flats (Chanel, similar less expensive linked) // tassel crossbody // david yurman bracelet
green quilted jacket // black leggings // heeled suede boots
red wrap dress ($15 in black HERE) // platform heels // pearl studs
bow button down shirt // red velvet skirt // gold ballet flats
maroon sweater dress // suede over the knee boots (old, similar linked) // earrings // hermes belt
pink coat // leopard flats (also available HERE) // white tassel scarf
neutral wrap ($45) // hermes belt // white shirt // jeans // suede heeled boots // earrings
white henley top // white tassel scarf // jeans // over the knee boots // monogrammed tote
flannel dress // suede pumps // pearl studs
sequin two-piece set // platform heels
tassel earrings // bell sleeve sweater // white sweater // axis tote bag // jeans // suede pumps
My last Coffee Date took place right before I left for a week in Washington, D.C. Let me start out by saying thank you to all of the incredible email and DM recommendations you sent in! I read and took notes on every single one. What a week y'all helped make for me!
Washington D.C. Trip
What took me to D.C.? I was there visiting my dear friend Virginia, who does incredible work for Starfish Project. I went to Asia with her last April, in fact! The unusual thing about this trip, and one thing that turned out to be so fun, was that she would work during the day and I'd head out and explore the city solo. We'd reconvene for a fun dinner and night of catching up over both of our days. It felt like I had a roommate again!
I'm not sure if you've had the opportunity to travel alone, but let me tell ya… it makes for some serious self-reflection/processing time. As I walked every inch of that city with no one but me, myself and I, I had the sweet, rare opportunity to really process where I was at and how I was doing in terms of life in general and, more specifically, my walk with the Lord. He challenged me, convicted me of areas in my life that didn't line up with His calling, and reminded me and affirmed me of His love for me and plan for my life all at the same time.
Whew. Let me tell y'all… that was heavy. But I'm so thankful to have had that time to step away and be alone. I know the craziness of the holidays are upon us, but if you have the chance to carve out some alone time for yourself, whether it be a couple of hours or a whole weekend, I can't encourage it enough! It was pretty transformative for me.
Now, onto the fun things I got to see and do in D.C. Can we talk about just how cool it is to walk up to the White House?! You bet I asked a random tourist to take a solo shot of me in front of it. (See below.) Not ashamed. I also signed up for a capitol tour from my congressman and loved geeking out over all of the trivia with the cute middle-aged couple I was with. (Just before that tour, I sat at District Taco… by myself, and stuffed my face with tacos… by myself, so needless to say I was so thankful to make friends for the tour! :)
I also loved wandering around the Georgetown neighborhood. Those houses, y'all… swoon! I made sure to stop into the Tuckernuck storefront, a store I've been shopping online for forever, and found it to be exquisite. I love their classic, pretty pieces, and walked away with a complete "Georgetown girl" outfit, seen here!
I also have to say that I was blown away by the incredible people I got to meet. So many young, bright, fun new friends have made that city their home! It was really special to step into that community for a week. If I ever moved out of Texas, I would love to live in D.C. for a bit.
Saying Goodbye to a Dear Friend
It breaks my heart to share this, but a couple of weeks after returning back to Dallas, my family and I lost our favorite and much-loved furry friend, Rufus. He was the fuzziest, sweetest, happiest part of our lives and losing him to congestive heart failure was… well… just hard. Really, truly hard. And I know those of you who have lost a pet know exactly what I'm talking about. But we are thankful he left us so peacefully and painlessly, and can't wait to see him in heaven one day!
Wisdom Teeth Removal
Once I got back into the swing of things, I scheduled a little something I've been putting off for years… wisdom teeth removal! Womp, womp. While the procedure itself was super easy and quick, I wasn't expecting how long it would take me to bounce back. That ended up being the most challenging part of this month of November… the fact that I was out of commission for the first half of it!
Total transparency here… my cheeks were the size of two tennis balls and y'all… IM DOING THIS. I can't believe it, but whatever. Here's a photo. There are some things you just can't filter away.
Anyone want the details on how to recreate this look? Let me know. :) (That utterly defeated smile… I actually can't stop laughing.)
After a week of laying on the couch and not eating any real food, I started to feel pretty restless and anxious. Since I was only expecting to be down for the count for a couple of days, and not a couple of weeks, there were a lot of things I fell behind on.
Combatting the Busyness
That made jumping back into one of the busiest times of the year, work-wise and personal life-wise, quite the challenge. Between friendsgivings, Thankgivings, all of the sale madness this past weekend and prepping for the month ahead, I got to the point of running on fumes pretty quickly. I didn't realize just how exhausted I was until I caught myself saying "I can't wait for the holidays to be over" on the phone just the other day.
Um… HELLO. No, Kate. No.
I kid you not, as those words left my mouth I knew something needed to change. Because the second I let the "busyness" of the holidays overshadow the joy of the Christmas season, I am way, way off.
And this very morning, I realized the secret ingredient to not letting that busyness steal the joy of the season. I was supposed to meet up for a real-live coffee date with two friends at 7 am and instead, you know where this is going, I woke up at 7:10. After sending a frantic text that I wouldn't make it, my sweet friend Emily responded with a strikingly simple sentence that hit me hard…
"You needed rest!!!"
Can I tell you how life-giving that reminder was? It's true. I've needed rest. I've needed to press a pause button. To give myself grace for the moments I haven't been able to do all that I felt I've needed to, and to slow down and enjoy this season rather than letting it overwhelm me.
But I didn't realize I needed that rest and that grace until a friend pointed it out to me.
So here's my question for you, friends. How are you doing this holiday season? How are you doing, doing. Are you giving yourself the rest you need? Are you giving yourself the grace you deserve?
There will be a million things telling you that you're not doing enough or being enough or accomplishing enough. But you have one friend right here today telling you this simple truth… you already are. You Are. Enough.
If you're like me and have a hard time believing that to be true of yourself, my challenge to you today is to pause. Give yourself the rest you don't think you have time for because I guarantee you that you do.  There will always be a million excuses not to, but you know what I can promise? Life will go on. And you? You will be so much better off for it.
Go buy that Starbucks holiday drink and go on a walk around the prettiest neighborhood you can find. Or curl up on the couch and put on a Hallmark movie… and instead of checking your email inbox and finding other ways to do a million things at once, just watch. Light your favorite candle, put on your favorite worship song and spend thirty minutes journaling and pouring your heart out to the Lord. Replace one of the "to do list" things you feel like you have to do with something that brings you rest.
I know I know.. it goes against everything our millennial-multitasking minds tell us to do, and that's the beauty of it.
Let's fill this season with a bit more rest, ok?  That's how I intend to round out this Christmas season!
I am so, so thankful that you, wherever you are, took the time to read this long-winded update, friend. I'm praying the past couple of months have been life-filled and encouraging for you, and that this Christmas season fills you with peace, hope, joy, and grace!
Before I sign off, here are a few personal photos from the past two months!
awkward solo shot in front of the white house
dinner with friends in washington, D.C.
the engagement of one of my best friends, julie!
my cute parents at my cousin's wedding
skeet shooting with friends
meeting this cute reader, Caroline
reaching the 100 classes mark at Soulcycle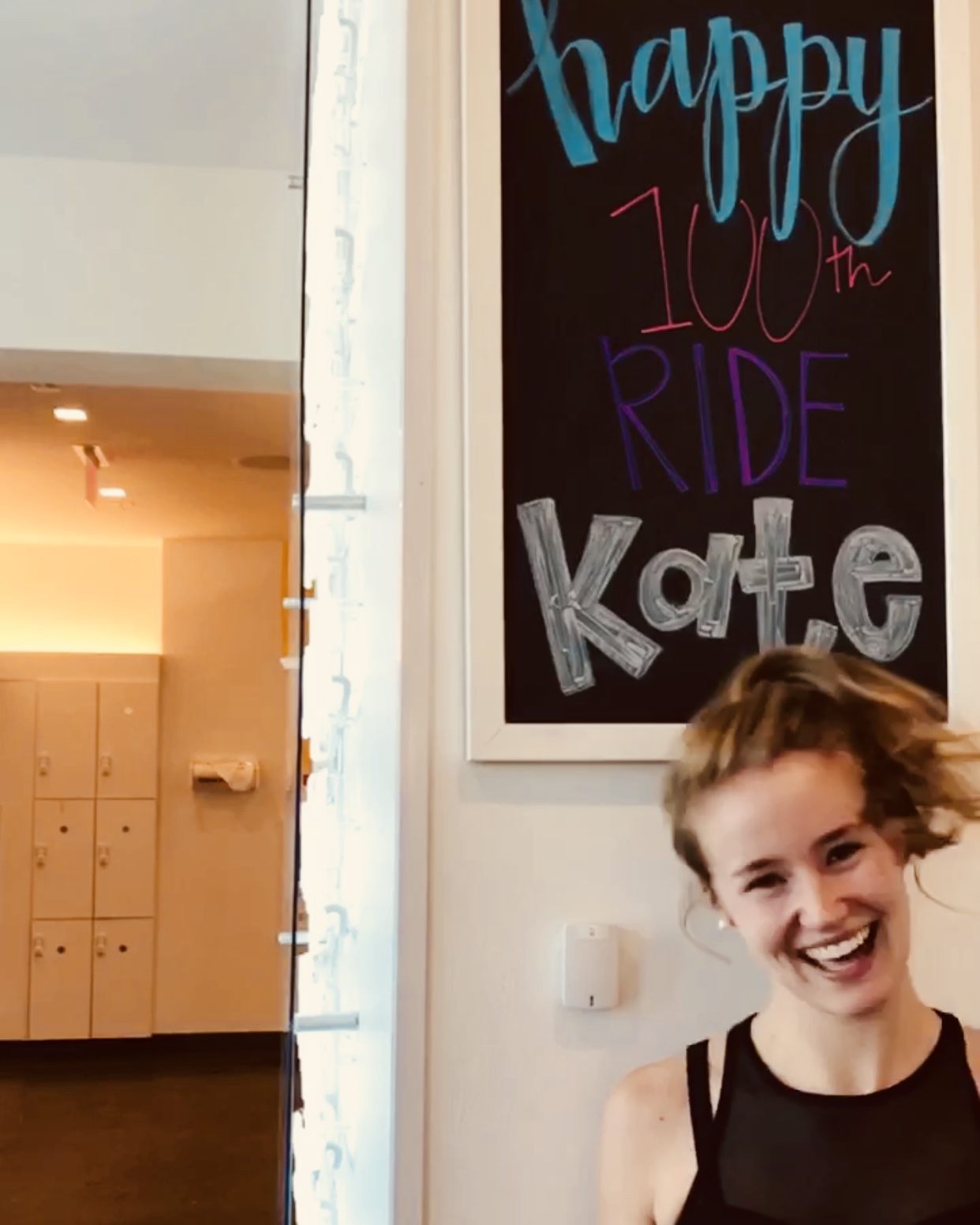 my sister getting her Aggie ring
Love from Texas,
Kate