In high school and college, I remember being on the hunt for formal dresses year-round. Whether it was for homecoming, a graduation party or a date function, my eyes were always peeled for something I could dance all night in!
But now that I've graduated from both seasons, I've found that same search is always in the back of my mind… except now, it's for wedding guest dresses!
I've heard from many of you who are in the same boat. Can we all agree that finding something affordable, gorgeous and unique (that not every other girl will be wearing) is quite the challenge? So today, I thought it would be fun to share three wedding looks with Nasty Gal.
Look 1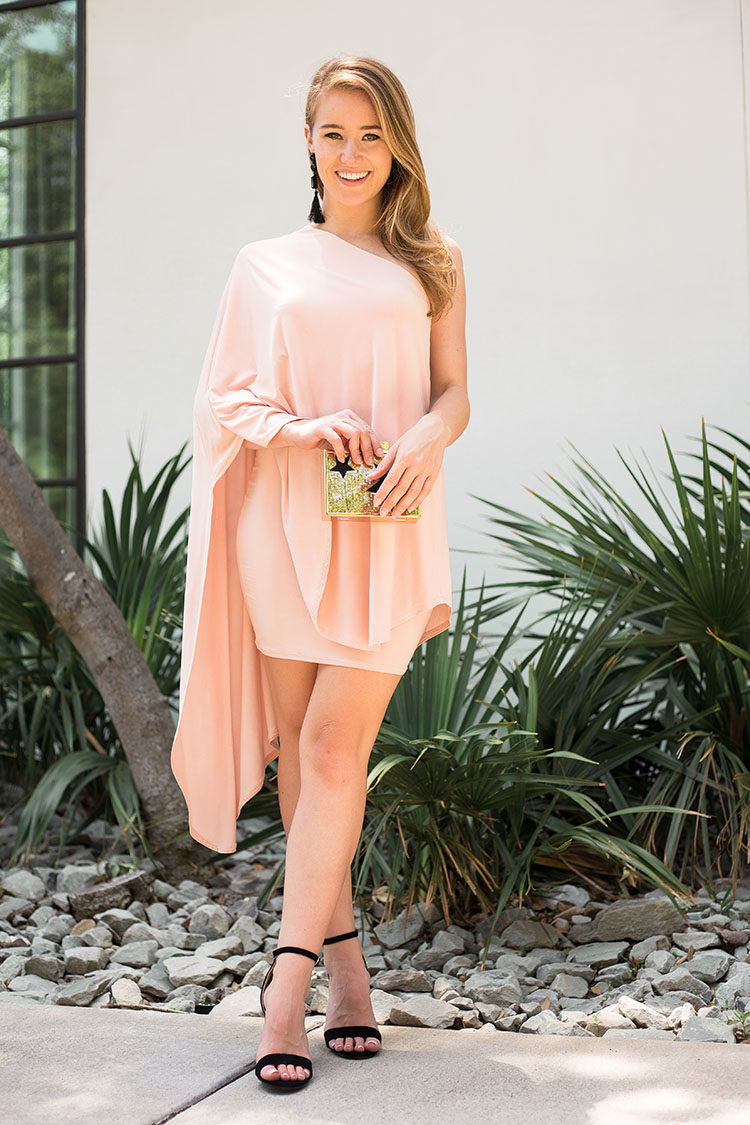 DRESS   layered cocktail dress (wearing size US 2)   |   SHOES   black heels   |   CLUTCH   sequin star clutch   |   EARRINGS   black tassel earrings (similar here)

Look 2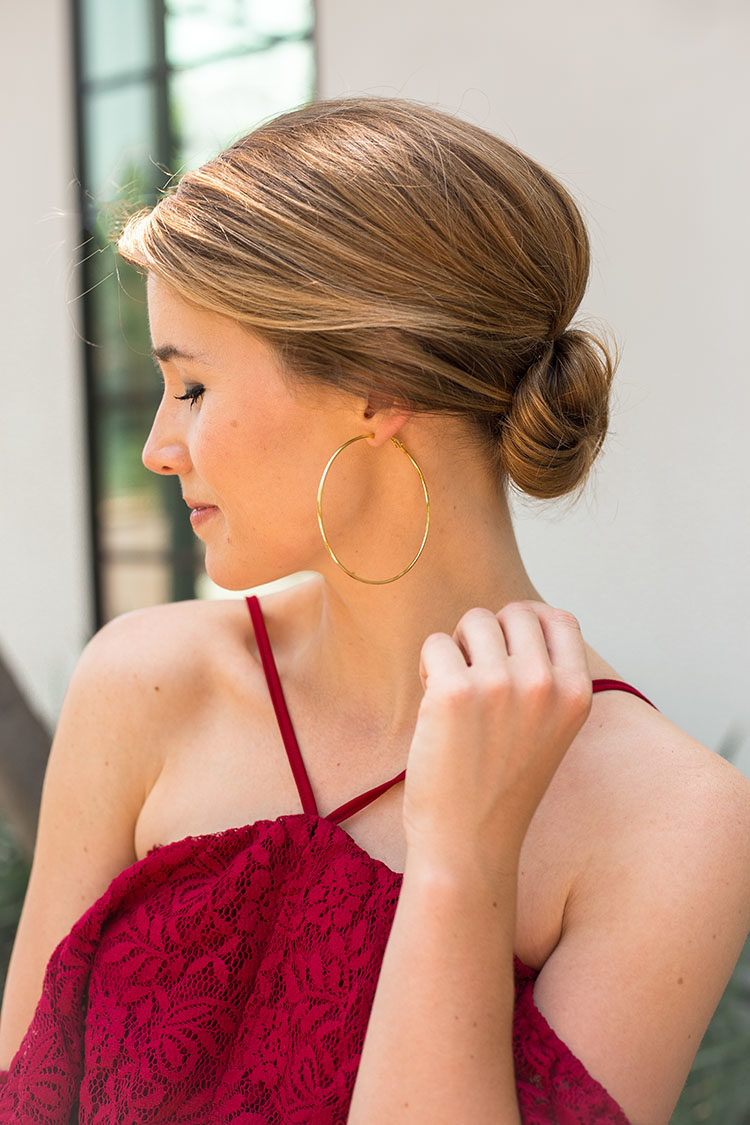 DRESS   deep red lace dress (wearing size US 2)  |   SHOES   gold glitter heels   |   EARRINGS   gold hoop earrings

Look 3
DRESS   red pleat dress (wearing size US 2)  |   EARRINGS   red statement earrings   |   SHOES   gold glitter heels

The first thing I look at on any wedding invitation is the dress code, so I wanted to make sure that the three looks above covered everything on the dress code spectrum, from "cocktail" to "black tie." That little line on any invitation plays the biggest factor into what I'll choose to wear!
Look 1 is perfect for a cocktail affair with chic black accessories and this modern dress, which is just $30! I added a bit of glamour with this fun clutch to make everything feel a bit more festive!
What I love about look 2 is it's versatility. This ensemble works for both a more casual cocktail affair and a more formal black tie evening as well! Plus, the gorgeous color of this dress (just $34!) works year-round.
Finally, who doesn't love a black tie look? I love any excuse to dress up, but finding an affordable floor-length gown can be a challenge. This red beauty ($54) strikes just the right note between formal and festive, and paired with some knockout red earrings is fit for any dressy affair!
I pulled all of these looks from the Nasty Gal occasion wear collection, where you'll find dresses, accessories and everything else you can need for any wedding on your calendar this summer. Not only are there lots of great options, there are so many affordable ones as well!
When I look at the list of weddings I have this summer it can make my head spin (buying ensembles for each can get so pricey!), which is why I so appreciate that the majority of pieces are under $100. You can shop the whole assortment all here, and more casual options that are still budget-friendly here!
Now I'm dying to know… which look is your favorite? Comment below and let me know!
Love from Texas,
Kate
Thank you, Nasty Gal, for sponsoring this post.