It's been a heavy couple of weeks, y'all. I don't need to go into a long, rambling paragraph to explain… my best guess is many of us are feeling a mix of some pretty similar emotions. I found myself reflecting last night on the craziness of it all, and realized I could just use a good dose of happy. Couldn't y'all?
So that's what this post is going to be today. Links to a few fun, uplifting, and/or silly things that have put a smile on my face, and I hope do the same for you as we dive into a new week ahead!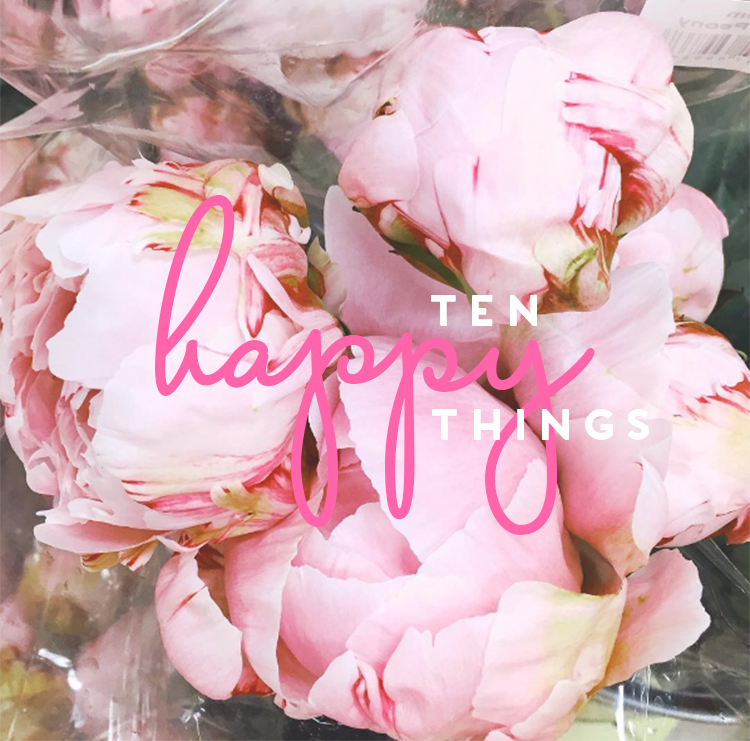 1. This unbelievable playlist.
2. This moment that recently happened in Dallas.
3. This collection of pretty, encouraging phone screen savers. (I love the site that produces these… awesome reading plans if you're looking to spend more time in the word!)
4. The most beautiful cookies you've ever seen.
5. #MomGoals… (In serious love with this family.) And #DadGoals while we're at it.
6. This recipe for the most delicious, easy, healthy popcorn you'll ever eat. I make it all the time!
7. The fact that these exist in baby sizes.
8. Perhaps the best motivational speech our generation has ever witnessed.
9. If you haven't read it yet, this book. Trust, y'all. SO good.
10. This Google Chrome extension that automatically fills in promo codes for online purchases!
In the midst of what seems like ever-repetitive darkness, this is my prayer for each of you today!
"May the God of hope fill you with all joy and peace in believing, so that by the power of the Holy Spirit you may abound in hope." Romans 15:13
I am thankful for a God who cares, who loves, and who is bigger.
Love from Texas,
Kate