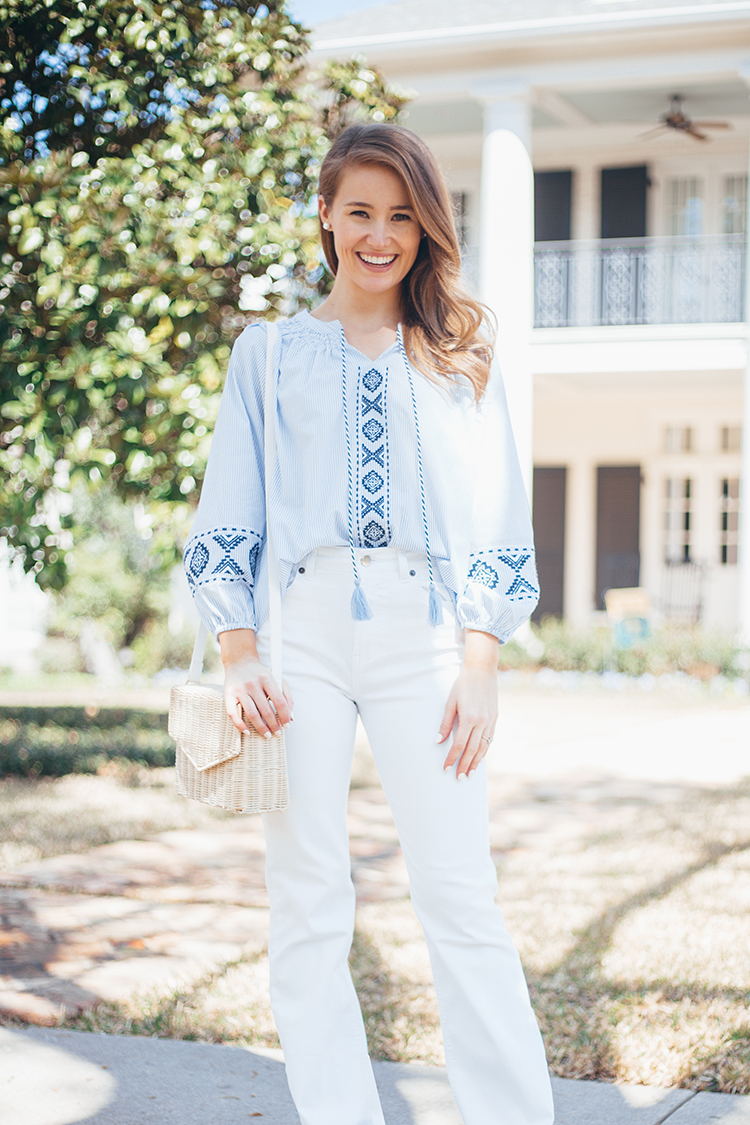 This top, y'all. I wore it yesterday and received so many direct messages about it! It's light. It's embroidered. It's delightfully blousey. And it's fifteen dollars. Cue the hallelujiah chorus!
There's nothing I love more than finding bargain buys (hence my love for Forever21, ASOS and the J.Crew flash sales) and so when I came across this gorgeous embroidered blouse, I couldn't buy it quick enough!
It's the perfect spring blouse, in my opinion. Throw it on with white jeans or shorts for an effortlessly chic, put-together look you'll be getting compliments on all day long. I know I'll have it on constant rotation these coming weeks! (Heads up, it runs a bit large. I'm in a size small.)
Today is a busy one… because my bachelorette party is this weekend! My sister and I are flying to Florida tomorrow morning to get there a day early before everyone arrives. (And to eat at some of our favorite Seaside spots!) I am giddy at the thought of my closest friends and I being together for the weekend, and can't WAIT to bring y'all along on all of the fun!
Love from Texas,
Kate