When it comes to dressing for autumn, I've always loved playing up warm hues. Rich cognacs, caramel-tinted tans, off-whites… they all make up my most preferred color pallet when the cozy look is what I'm after. Finding this checked wrap top in all of my favorite fall colors, therefore, was like hitting a goldmine!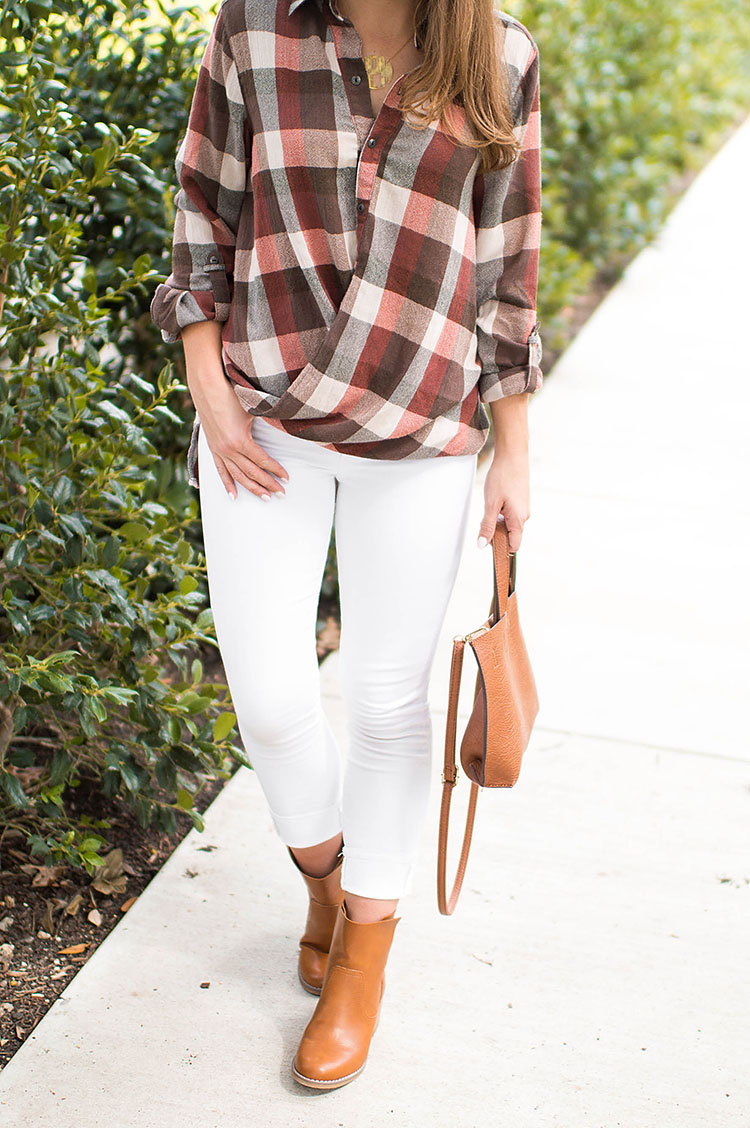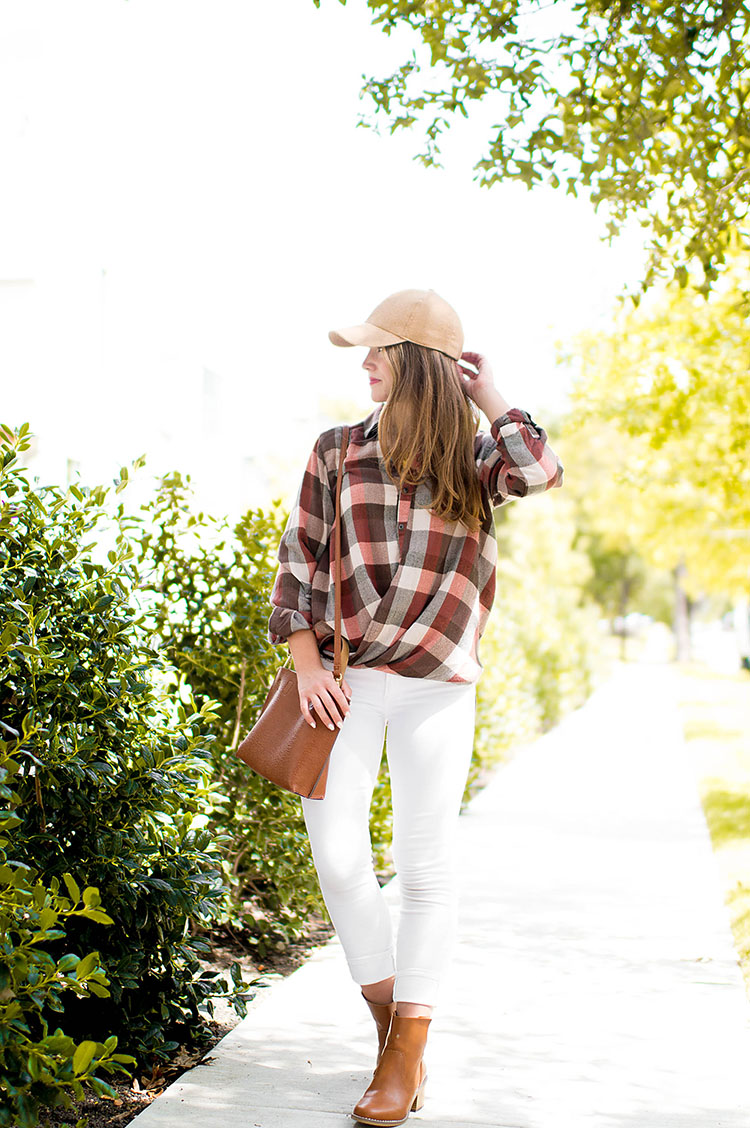 SHIRT   checkered wrap top (on sale!)   |   HAT   wool baseball cap (just $19)   |   SHOES   tan booties   |   BAG   brown reversible crossbody (more colors here)   |   JEANS   white skinny jeans   |   NECKLACE   block monogram necklace (size large)
Layering in this color family is incredibly easy. One of my favorite accessories to do that with as of late is this wool baseball cap! I ordered it online after having seen the style sported in so many cute ways, but was skeptical of actually pulling it off. Don't you love when you're pleasantly surprised? I've found tons of ways to wear it already! (And I won't deny a few of those have involved dirty-hair days…)
You may have noticed that this checked wrap top, in particular, is low on stock. The good news, though, is that the remaining sizes are 40% off! It also comes in a darling black and white check. I also love it in these shades of navy!
Love from Texas,
Kate
P.S. I was watching The Holiday last night… no judging, k… and for the first time I noticed how lovely the score was! I've had it on repeat all morning. It makes the happiest, most soothing soundtrack to study or work to!