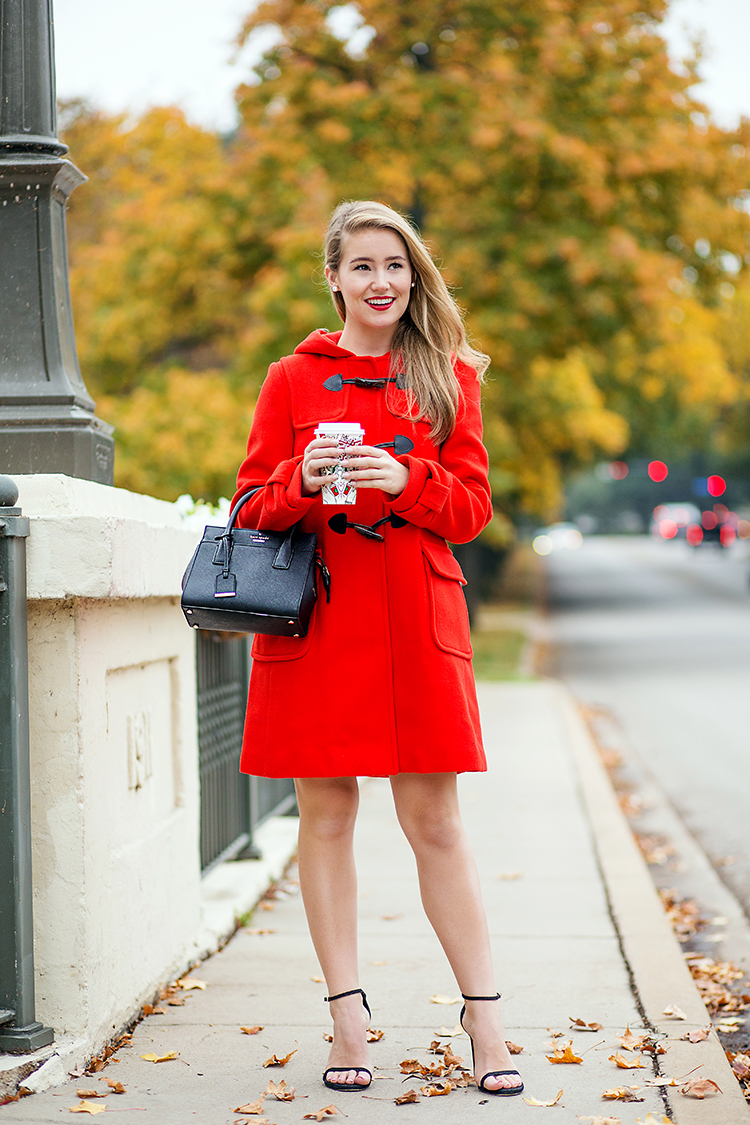 COAT   red kate spade toggle coat   |   SHOES   stuart weitzman ankle strap heels   |   BAG   kate spade bag
Gifting season is upon us, and is there anything better than receiving that perfectly-personal, unique gift that seems like it was made for you? Today, I am so excited to be partnering with eBay in sharing what makes the site my go-to destination for finding beautiful, accessible gifts for everyone on my list!
When it feels like I've "seen it all" throughout my holiday shopping and am struggling to find something fun and new, my favorite fix is eBay. Did you know that 81% of eBay's inventory (of approximately 1.1 billion listings at any given time) is new and the vast majority are listed at "buy it now"?
This makes the shopping experience so fun and exciting. You never know what treasure you're going to come across!
I have been wanting a gorgeous red coat for some time now and was floored to find this brand new Kate Spade coat listed for 50% off of the retail price on eBay. The bright color, bow detailing and classic toggle closures are so me. I couldn't believe my luck!
In fact, once I put this outfit together I realized that my shoes and bag were also listed on eBay in multiple sizes and colors, brand new and discounted from the retail price as well!
If you're shopping for someone notoriously difficult to gift or are looking for a stand-out, showstopping piece for yourself, I'm going to ask you this question. Did you check eBay? Something tells me if you do, you won't be disappointed!
Love from Texas,
Kate
Photography by Hilary Rattikin
Thank you, eBay, for sponsoring this post!