This post is brought to you by Williams-Sonoma, Inc.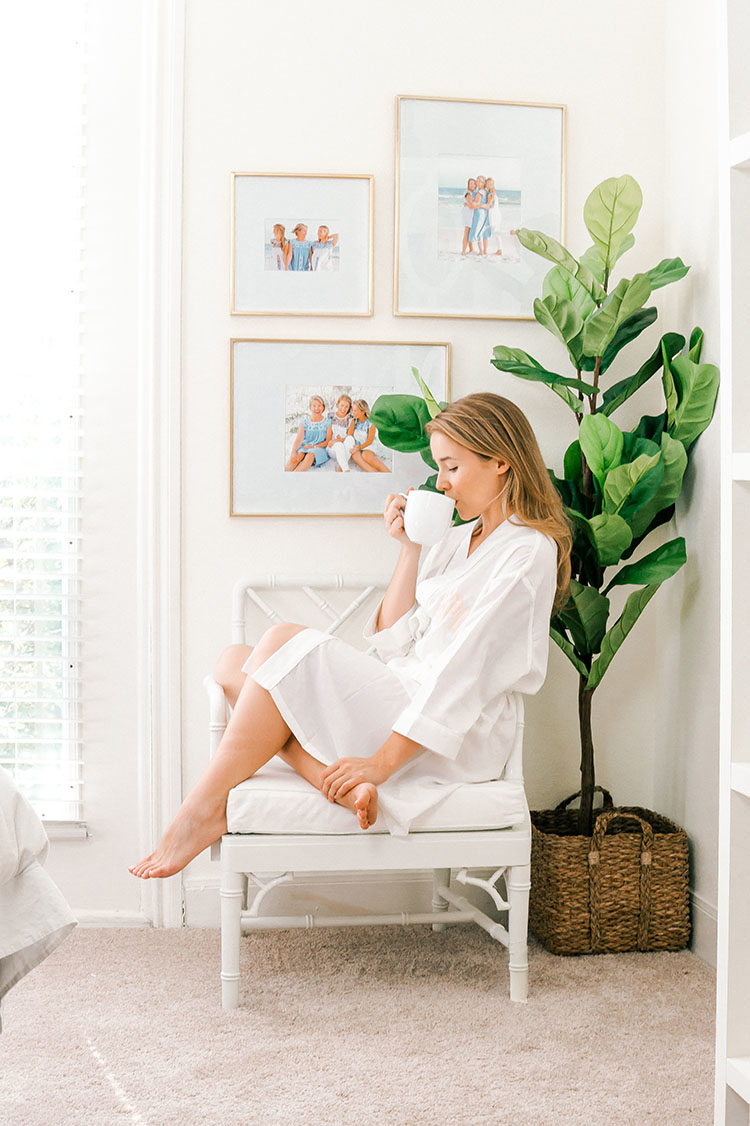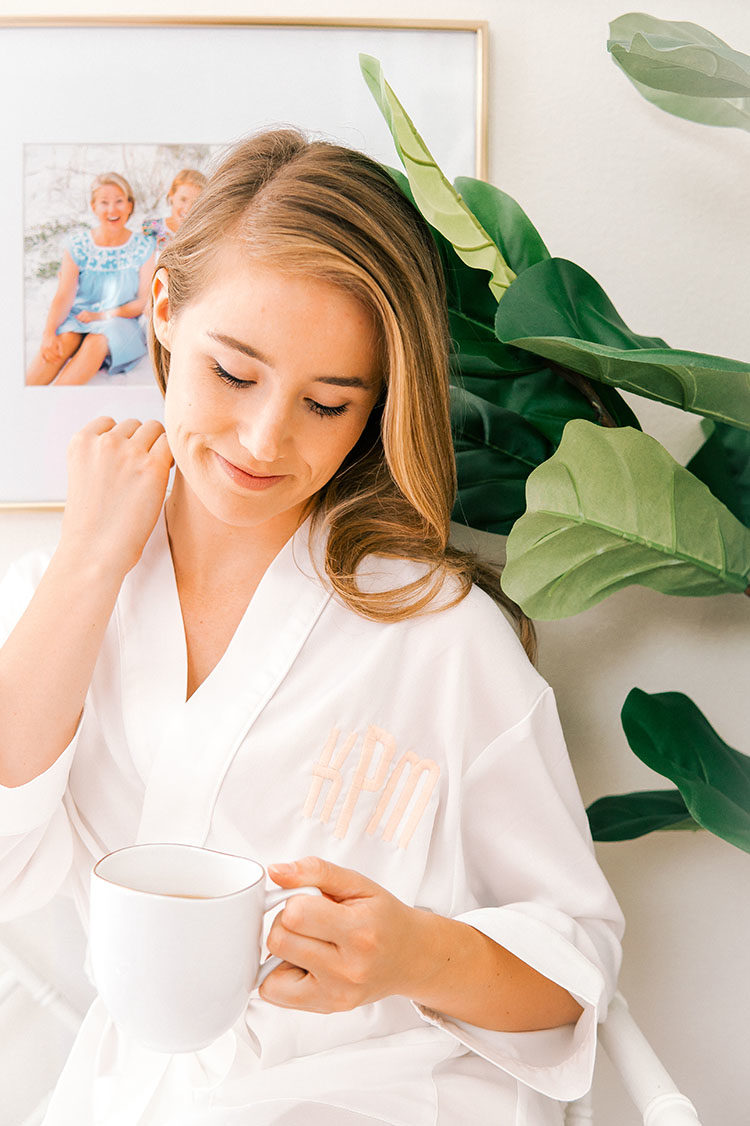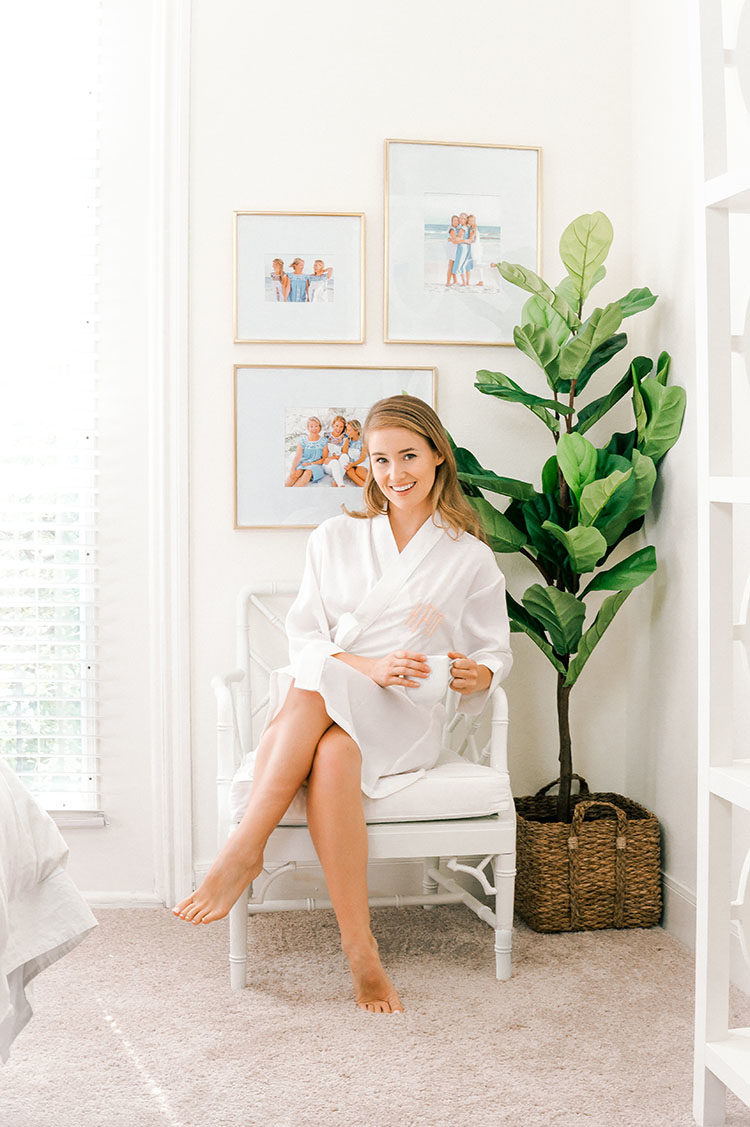 CHAIR   bamboo chair   |   ROBE   monogrammed robe   |   FRAMES   gold gallery wall frames   |   COFFEE CUP   white coffee cup   |   TREE   fiddle leaf fig (bought in-store at West Elm)   |   BASKET   woven basket
I am by no means a morning person, but mornings nonetheless have become the absolute favorite part of my day. There's nothing I love more than easing into the day with a hot cup of coffee and a few minutes to soak in the morning. No matter what side of the bed I wake up on, this little ritual always helps me kick the day off on the right foot.
After moving into my new apartment at the beginning of this year, I have been diligently decorating as quickly as possible in order to make this bigger space really feel like home. The final piece of my bedroom? This precious morning nook!
Today I'm so excited to show you how I furnished it, all the while earning rewards to some of my favorite brands (think Pottery Barn, Williams-Sonoma, Mark and Graham and more) with the help of The Key!
Have you heard of The Key? It's a rewards program and trust me, y'all, it's one you're going to want to sign up for!
Why? First off, it's completely free. Once you sign up, you'll start earning  3% back in rewards when you shop at any of the associated brands. (And if you don't know what those are, let me introduce you… Pottery Barn, West Elm, Mark and Graham and more!) Every time you earn at least $15 in rewards, you'll receive a Reward Certificate which you can use online or in-store at any of these brands.
I was able to completely decorate my little coffee nook while earning rewards through The Key. I started with this lovely bamboo chair from Pottery Barn and added some color with this faux fiddle leaf fig tree from West Elm.
These three gold gallery wall frames from West Elm created the perfect ambiance, reminding me of my favorite place on earth (Seaside!) and once I got in my monogrammed robe from Mark and Graham, everything felt complete!
Now that I'm in a life stage where I'm decorating my own apartment, buying wedding and graduation gifts and adding to my kitchen repertoire, I've found The Key to be such a valuable program to be a part of. To sign up and find out more information, click here!
Now, I'm off to finish my cup of coffee in my new favorite space.
Love from Texas,
Kate