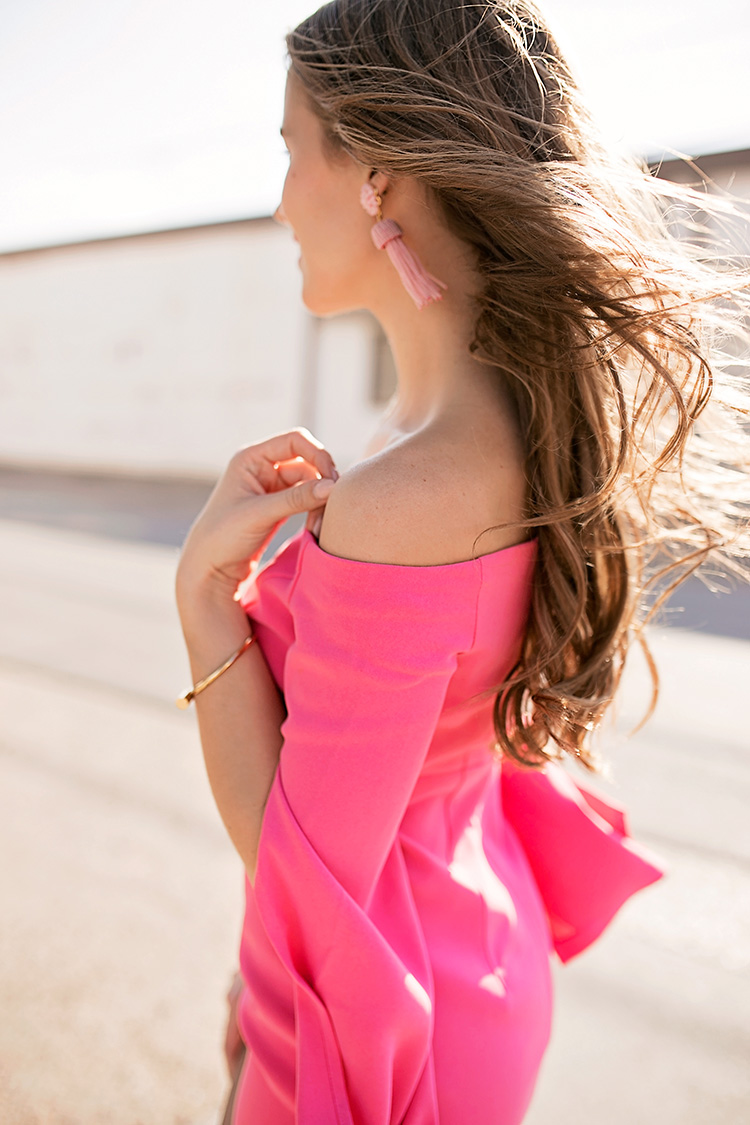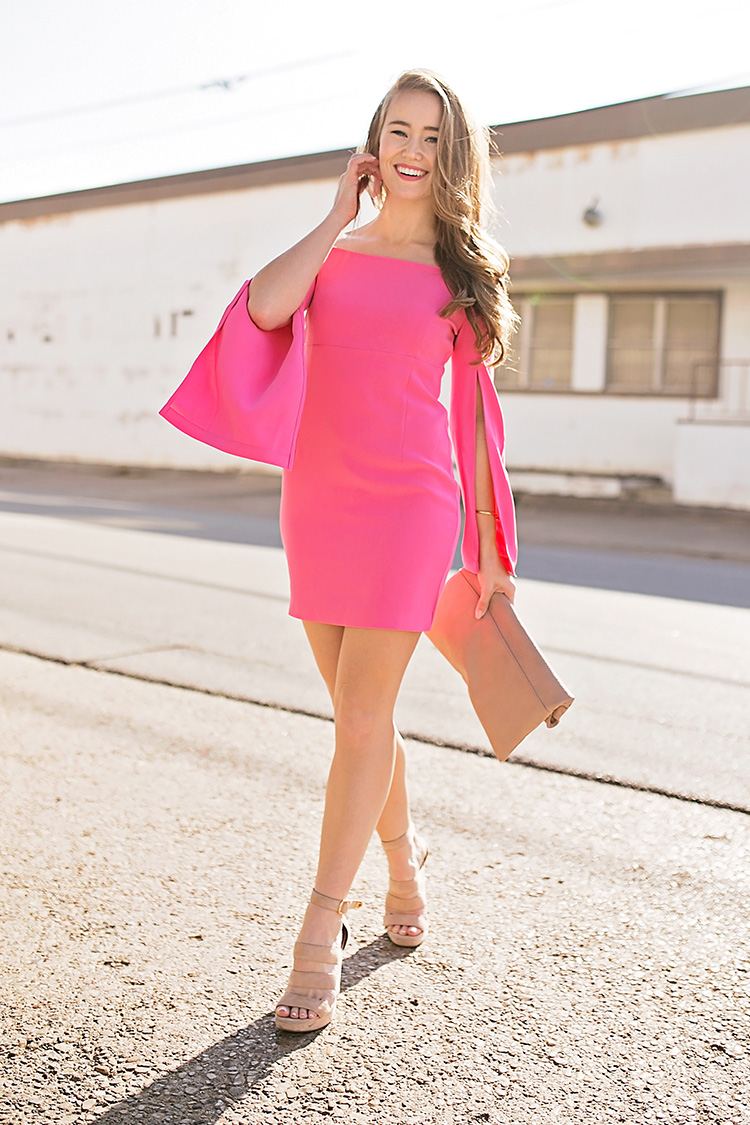 DRESS   pink off the shoulder dress (currently in stock in every size!)   |   SHOES   coach strappy heels (sold out in tan, available in other colors)   |   CLUTCH   oversized nude clutch (old Francesca's, similar linked)   |   LIP COLOR   pink nouveau   |   EARRINGS   pink lisi lerch tassel earrings c/o   |   BRACELET   screw in bracelet
This is one of those dresses that simply needs no introduction. The gorgeous pink color, the flirty bell-sleeve cut… What. Is. Not. To. Love.
Once the holiday season comes to a close, I find myself looking for any excuse to celebrate in an attempt to bring some cheer to the bleak months before spring! Valentines Day has always been one that I've loved going all out for, regardless of whether or not I'm in a relationship,! Making cinnamon rolls, coffee and fresh strawberries the morning of and ending the evening with a fun dinner out always makes the day enjoyable. This year, I know it will be even more-so in this firecracker of a frock!
Whether you've got a hot date, or are spending the evening with your best girlfriends, I can't recommend this dress enough. At $110, it's a great combination of style and price! Plus, not only will it take you through February 14th, but to all the formals, weddings, spring breaks and summer vacations that lie just ahead. I know I'll be wearing this for months to come!
A little note on the fit of this dress… you'll see in the product image that it seems very fitted on the model. While it's definitely fitted, I didn't find mine to be quite that tight! That, I believe, has to do with the waistline. It hits right underneath the bust instead of at the true waist. Honestly, it makes the dress so much easier to wear… it's a lot more forgiving than your typical cocktail cut! :)
Love from Texas,
Kate
Photography by Angie Garcia