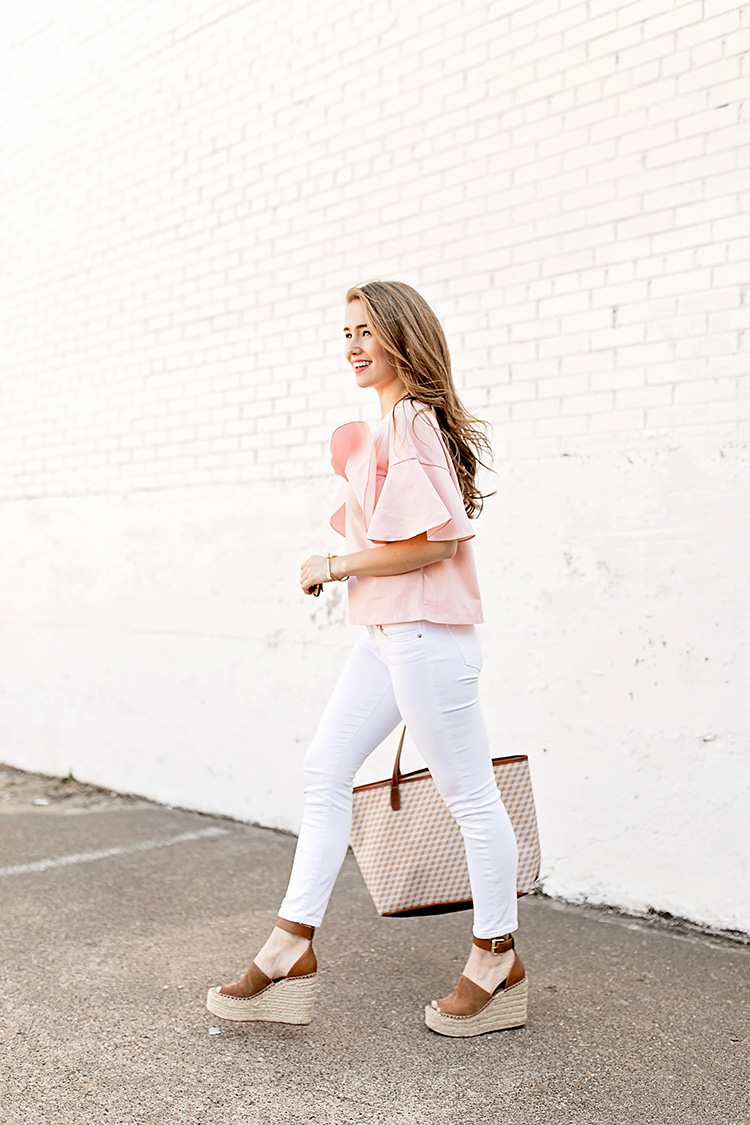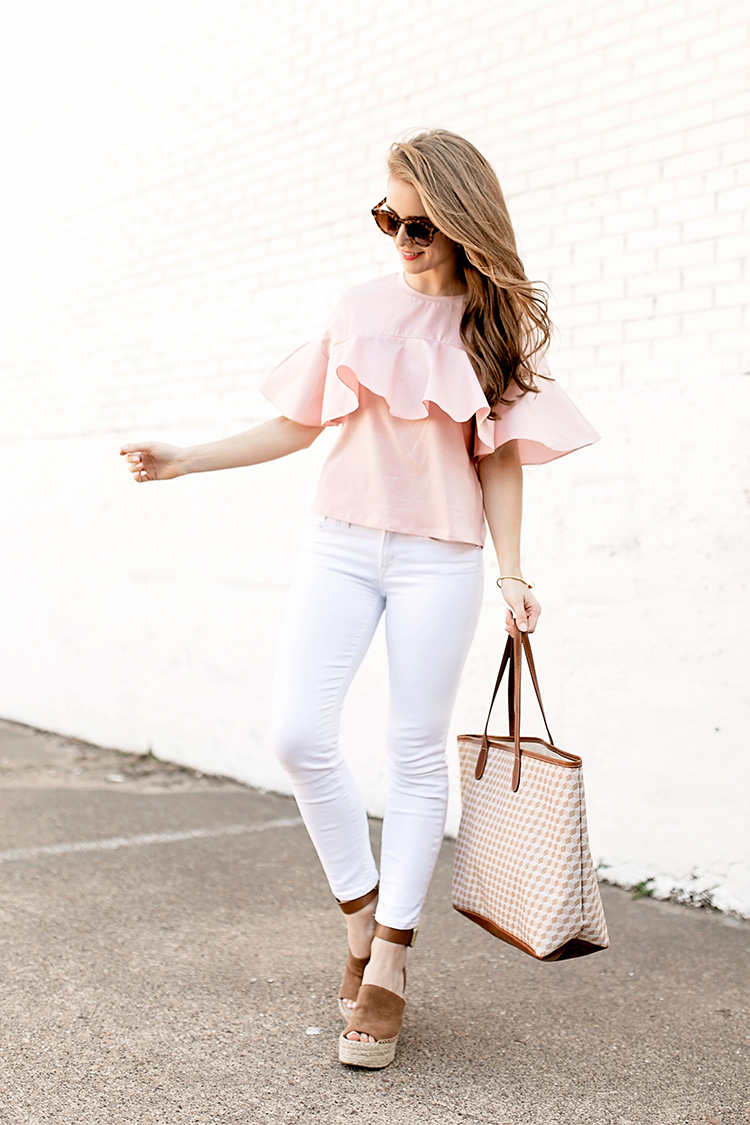 TOP   pink ruffle tee (also comes in navy)   |   BAG   st. anne monogrammed tote (email me at [email protected] if you'd like the exact colors)   |   SHOES   suede wedges   |   BRACELET   gold screw in bracelet   |   JEANS   white toothpick jeans   |   LIP COLOR   pink nouveau   |   EARRINGS   pearl studs   |   SUNGLASSES   tortoise sunglasses (old Forever21, similar linked)
The past week or so in Dallas have left me continually reverting to the always-easy jeans + short sleeve blouse combination. While it has stayed relatively mild, you never know when a huge hike in temperatures, or, conversely, a huge drop, is about to occur. Hence, this ensemble equation stays cool while allowing for last-minute layers if need be!
I don't know about you, but sometimes when I wear the same "ensemble equation" (i.e. short sleeve blouse + jeans) I find myself getting really bored and uninspired. I'm definitely longing for spring where you can mix it up with skirts, shorts and dresses galore! But I've found the trick to avoid this is finding tees with a little extra something, like this fabulous pink ruffled one! (That's only $35, might I add.)
Paired with my ever-lovin' wedges and favorite monogrammed tote, it makes for the perfect pop of girly glam. No need for snoozing when you've got so much fun going on!
Because y'all know what we wear on Wednesdays… #pink
Love from Texas,
Kate
P.S. Another tee I've been living in lately? You may have seen it on my Instagram this week… this ruffle sleeve blouse! Which I now own in two colors.
Photography by Angie Garcia