I have to admit it… I've had some great luck with Walmart lately. From the messages I've been receiving, so have you!
Among this summer's favorite finds? This $14 tennis skirt. These $9 sandals. And today, I'm bringing you a third… this $15 tie-dye scarf!
This fabulous summer accessory comes from my favorite lines that Walmart carries, Scoop. The entire collection is full of fun and on-trend pieces that don't break the bank. A definite win-win to me!
I ordered this tie-dye scarf in pink last week and was even more obsessed when it came in. The fabric is beautiful, lightweight, soft, and vibrant… perfect for summer and all the fun that comes with it!
Today, I wanted to share three different ways to wear this $15 summer scarf. I hope you enjoy!
the halter top
Did you know you can make a top out of a large enough scarf? Simply wrap the towl around you (like you do when you get out of the shower) then cross the two top corners in front of your chest and pull behind your neck. Tie in a knot, then pull the bottom of the scarf together at your hip! Twist the extra material, tuck in the fabric and you're set!
HOW TO:
the coverup
One of my absolute favorite ways to wear a summer scarf is to tie it up as a coverup when I'm at the beach or by the pool! It';s an easy, effortless way to look chic while staying modest. The best part is you can make the coverup as long or short as you wish!
HOW TO:
the summer scarf
Last but not least, an colorful, lightweight scarf is the easiest way to spice up any top + jeans ensemble. I especially love adding the accessory to a white-on-white look for a pop of color! You probably don't need a how-to on this technique… but here it is nonetheless!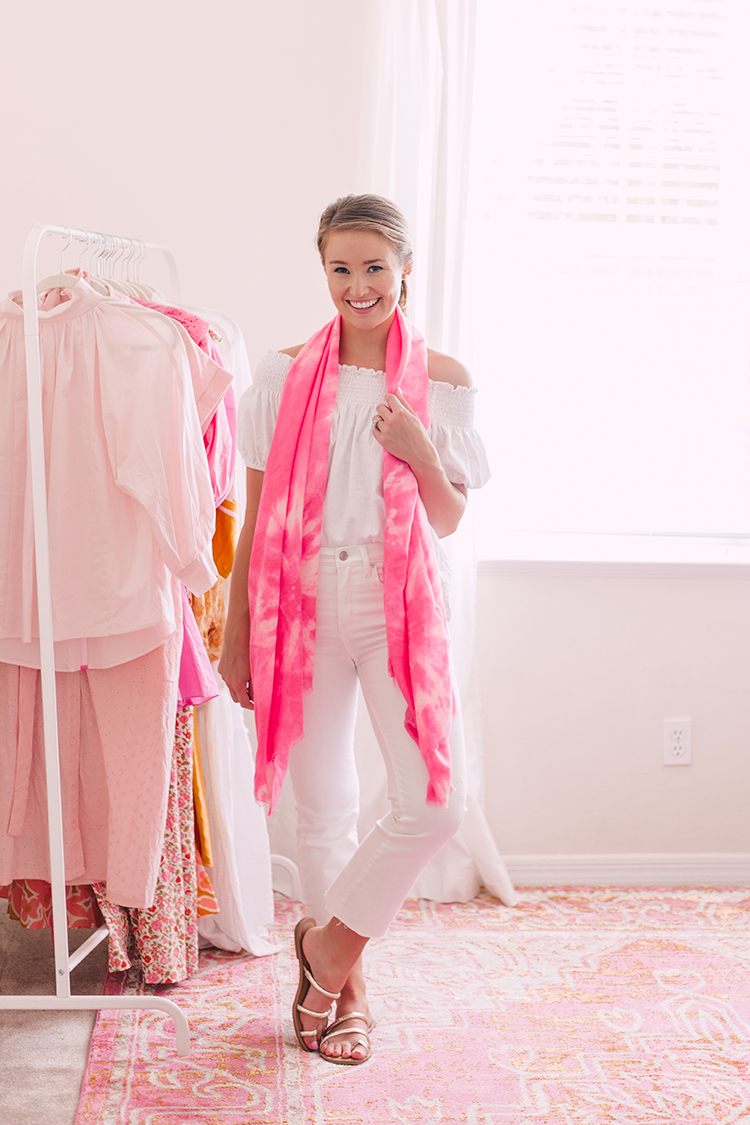 HOW TO:
I have to tell you, I love it so much I'm considering getting it in the other colors as well! Between pink, black, yellow and orange, which would you pick?
Love from the Sunshine State,
Kate
Thank you, Walmart, for sponsoring this post.