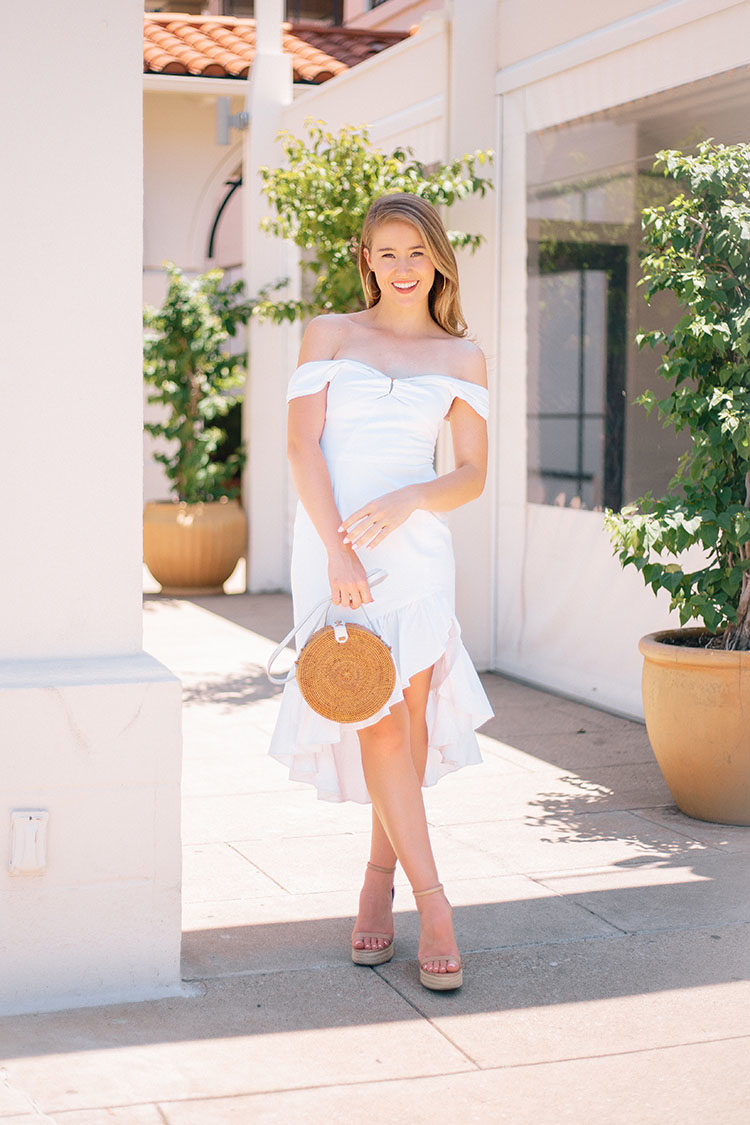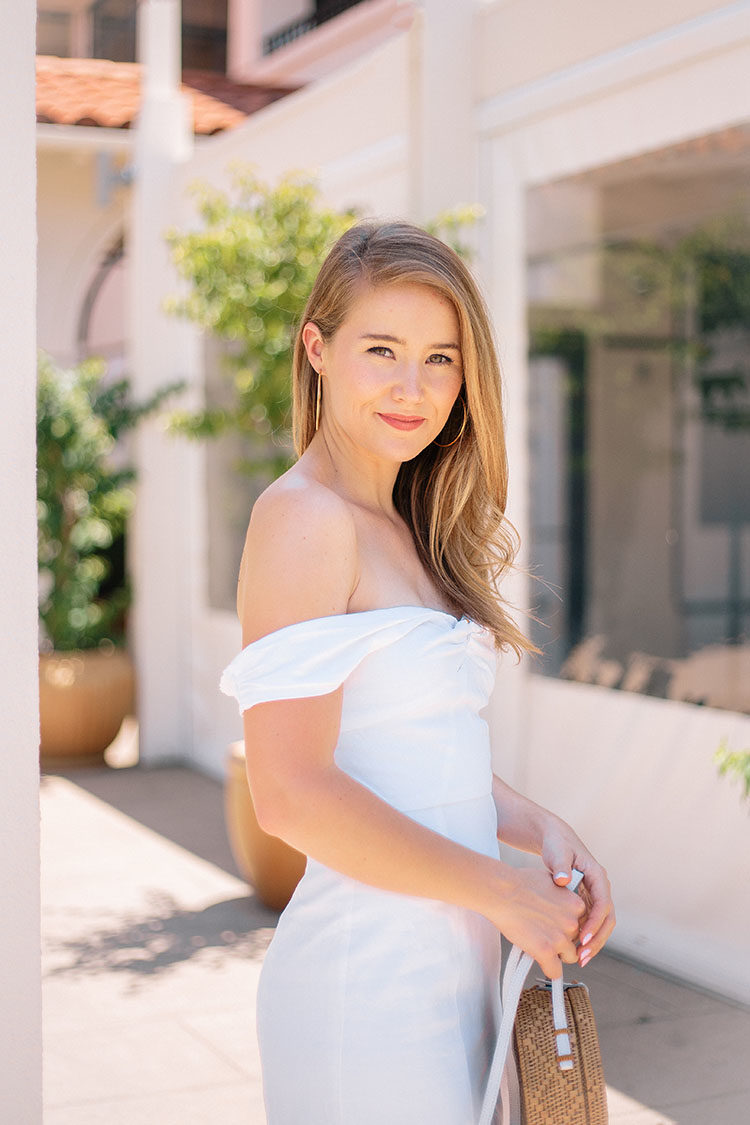 DRESS   off the shoulder white dress (under $100)   |   EARRINGS   gold hoop earrings (wearing the larger set)   |   HAT   straw gold accent straw hat (under $50)   |   BAG   circle woven bag   |   SHOES   steve madden wedges
Caio from Rome, friends! My family and I landed at 7am this morning (yawn!) and are off for a full day of exploring. The best way to beat jet lag, in my opinion! (Constant espresso and gelato stops don't hurt, either.)
I'm giddy to share today's look with you, because I can genuinely say it's one of my very favorites of the season! I wear a lot of dresses around here, so for me to say that this is the one white dress under $100 you need means I must really love it.
Introducing your go-to summer frock, this romantic off the shoulder dress! Doesn't it look straight out of a movie? I purchased it when shopping for this Italy trip, and was floored to find it looked even better on than I had expected.
The silhouette is gorgeously flattering, and I love the slightly loose off the shoulder neckline… it creates an almost whimsical femininity to the dress that I adore!
I am looking forward to wearing this during one of our evenings in Cortona, Italy. It's called the Wine Dine Shine dinner, where a few of the local purveyors (jewelry, wine, etc) get together to throw a dinner party in their different shops! My parents travel to this town often and have been telling my sister and I about this event for what feels like forever. I can't wait to experience it in this beauty!
Love from Texas,
Kate