Hey there, friends! I'm so happy to report that today we've got ourselves… drumroll please… a coffee date! If you're new around here, all you need to know is that every month or so, I dedicate a post to catching up on the latest Instagrammed and non-Instagrammed happenings around here.
(My latest update took place earlier this month – a reflection 2015, and some hopes for and thoughts on 2016! If you haven't read it yet, you can do so here.)
Here we are, almost a month later, and yet again time has flown. Almost February? Really?
Kicking off the new year surrounded by close friends at a stunning lake house (see the first picture below) set a beautiful backdrop for processing the ups and downs of 2015. My friends and I had the best time cooking, going on walks, hot tubbing in the cold, country night air and joining into a few sing alongs featuring Robert Earl King, Ryan Bingham and John Denver.
These past few weeks following that trip have been wonderfully and exceptionally chill. I must confess that nothing has really taken place that has been particularly noteworthy or important… No crazy concerts, exotic travels, or run-ins with Tim Riggins. YET. (I realize he's a fictional character, but a girl can dream ok?)
And y'all, that simplicity has been, in it's own way, so very nice.
After a tumultuous few months towards the end of 2015, I am learning to savor and truly enjoy this more quiet season I've found myself in! All of the sudden, the craziness (both good and bad) of the holidays are over, and things feel still. Calm. Fresh.
I've started sinking into a new, improved routine, so my day-to-day is feeling more organized, more intentional and definitely more enjoyable! Specifically? I've started working out in the afternoon (instead of 6am like I did all last fall – yikes!) and getting those extra hours of sleep in the morning has been a game changer. That's also left more time for breakfast and quiet time in the morning – my favorite part of the day! I've been loving following along with Join the Journey, a daily reading plan that is walking us through the gospels. You should totally jump on board if spending time in the Word is a goal of yours this year! I also finally feel like I'm starting to get the hang of this whole work-life balance thing! And learning to say "no" to a social life every once in a while for the sake of a night in to rest has allowed me to be more present and energetic day-to-day.
Basically, I'm absolutely loving the plain old, boring routine that January has brought after the upheaval and chaos of December. The friends that I've talked to lately seem to be on the same page as well… it's as if everyone is finally getting back on normal schedule. Do y'all feel the same way?
I'm thanking my lucky stars to have a few weeks of rest, because February is looking much more adventurous! Stay tuned for a few fun travels. :)
In the meantime, scroll below to see a roundup of the latest Instagrams on @LonestarSouthern.
VEST | DRESS (old Forever21, similar here and here) | LONGCHAMP TOTE (old color) | BELT | BALLET FLATS (Chanel, similar and less expensive linked)
BALLET FLATS (Chanel, similar and less expensive linked)
ILLUMINATING POWDER (I've decided I love it even more than my Bobbi Brown shimmer brick) | 'FAUX' LIPSTICK
VEST | BRACELET | WATCH | DRESS (old Forever21, similar linked) | LONGCHAMP TOTE (old color) | BELT | BALLET FLATS (Chanel, similar and less expensive linked)
PONCHO (just $19!) | BOOTS (sold out, similar linked) | SHIRT | PURSE (old color)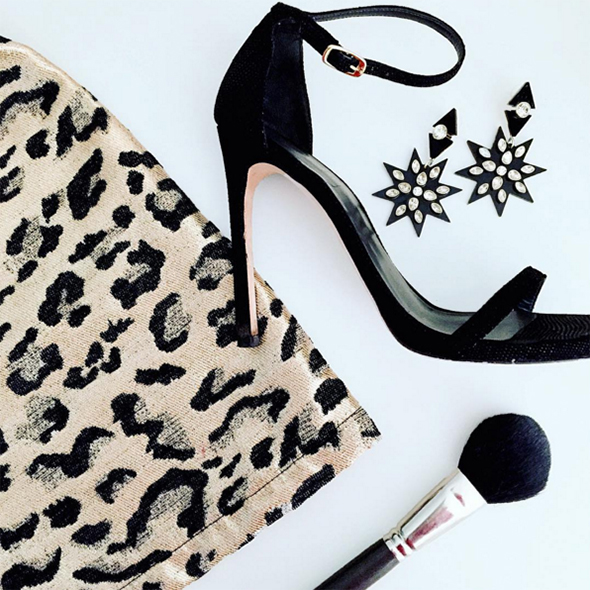 LEOPARD SKIRT | HEELS | EARRINGS | POWDER BRUSH
SWEATER | CLUTCH | BOOTS (old, similar linked) | SKIRT (old, similar linked)
PEPLUM SHIRT | CONVERSE SNEAKERS | GLASSES | JEANS | BLUSH TOTE
FAUX FUR PARKA | BEANIE | 'LILAC' LIPSTICK
PEACOAT (this specific color is currently sold out) | PINK SWEATER (on sale!) | NECKLACE | TOTE (pattern no longer available) | BALLET FLATS (Chanel, similar linked)
HUNTER HIGH GLOSS BOOTS (more colors here)
left to right: TURQUOISE NECKLACE | TURQUOISE TASSEL EARRINGS | TURQUOISE STONE EARRINGS | WHITE STONE EARRINGS | WHITE TASSEL EARRINGS | JULIE VOSS HOOPS (size XL) | GOLD DROP EARRINGS | GOLD AND WHITE DANGLES | WATCH | INITIAL NECKLACE | MONOGRAM ACRYLIC NECKLACE
OMBRE SHIRT | LEGGINGS | PINK HUNTER BOOTS
TASSEL COVERUP (amazing new styles here, here and here!)
CAPE (just $15) | FRINGE BOOTIES | BEIGE TOTE (reversible to blush!) | JEANS | LONG SLEEVED TEE
PEPLUM TEE | MONOGRAMMED ACRYLIC NECKLACE | CONVERSE SNEAKERS | BEIGE TOTE (reversibel to blush!)
NAVY BOW WEDGES (I'm so in love! Also in this color!)
left to right: NAVY AND PINK SCARF | PINK CABLE SCARF | PINK FUZZY COAT | COLOR BLOCK SCARF | BEIGE AND PINK BLANKET SCARF | LEOPARD SCARF
PINK FUZZY COAT | LEATHER LEGGINGS (old H&M, similar linked) | BOOTIES | HANDBAG
GREY OPEN CARDIGAN | LEGGINGS | WHITE TEE | UGG BOOTS (the original, rolled over!)
Thanks so much for stopping by today, friends! Not a lot to report on this coffee date, but I appreciate you taking the time to read my musings all the same. Wishing you a wonderful, restful and most importantly fun weekend ahead!
Love from Texas,
Kate