Happy Thanksgiving night, everyone! My family and I had quite the feast at lunch, and have been camped out on the couch ever since watching low-budget Christmas movies! (Let me just say… as much as I love a good princess drama, "Princess Switch" was not our fave. ;)
With the fire on and nothing to do (isn't that the best feeling?) I thought it would be fun to put together a long overdue Coffee Date post! I feel like y'all are super up-to-date with my life in terms of wedding planning, but everything else? Let's dive in below!
If this is your first time to a Coffee Date, I am so glad you're here! You'll find my recent Instagram posts linked below, and then a (often-times rambly) life update at the end.
The reason I put together these "Coffee Date" posts is because I love connecting with y'all in a personal, real-life way. Over the nearly five years I've been blogging, you all have started to feel like genuine, albeit virtual, friends. That may sound cheesy, but it's so true! And so these posts allow me to sit down and really share what all has been going on in my life outside of Lonestar Southern. They're a breath of fresh air to me, and I hope they are to you as well!
Grab a cup of joe and enjoy! (P.S. You can catch up on my last Coffee Date post HERE if you'd like to get all caught up!)
DRESS   |   SHOES   |   BAG (up to 20% off with code thankful)    |   EARRINGS (sold out)
SWEATER (40% off with code together)   |   JEANS (sold out)   |   EARRINGS (30% off + $5 shipping)
WRAP (sold out)   |   TOP (sold out)   |   BAG (up to 20% off with code thankful)   |   HAT   |   LUGGAGE (currently sold out)   |   LEGGINGS
HAT   |   BOOTS (33% OFF, true to size)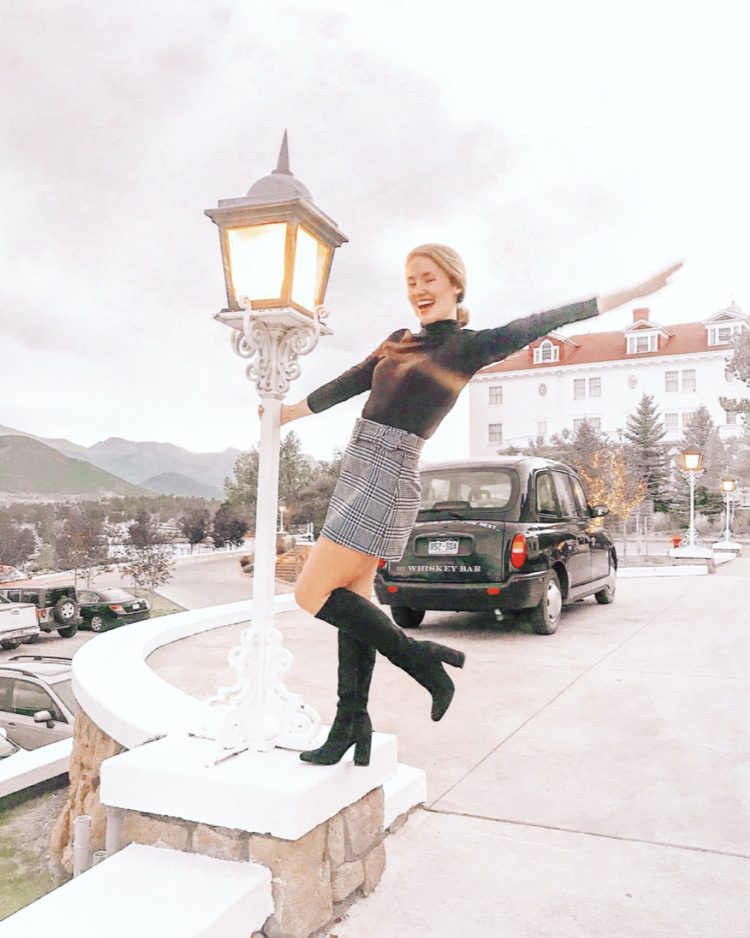 TOP (sold out)   |   SKIRT  (sold out, similar linked)  |   BOOTS
SCARF (sold out)   |   JEANS (33% off)   |   BOOTS   |   TOP (sold out)
HAT   |   BOOTS (33% OFF, true to size)   |   DRESS   |   SCARF   |   BAG (sold out)
TOP   |   SKIRT   |   HEELS (zara, sold out)
TOP   |   SKIRT   |   HEELS (zara, sold out)
HAT   |   SWEATER   |   BOOTS (33% OFF, true to size)   |   JEANS
WORKOUT SET (sold out)
DRESS (sold out, similar linked)   |   BOOTIES   |   LIP COLOR in "merry rose"   |   EARRINGS   |   BELT
TOP (old, out of stock)   |   BAG (up to 20% off with code thankful)   |   SHOES (similar linked, 25% off with code dealwithit)   |   JEANS (33% off)   |   WALLET (up to 20% off with code thankful)   |   EARRINGS   |   NECKLACE with CROSS PENDANT
SWEATER (40% off with code together)   |   JEANS (33% off)   |   BOOTS (33% OFF, true to size)   |   BAG (up to 20% off with code thankful)   |   EARRINGS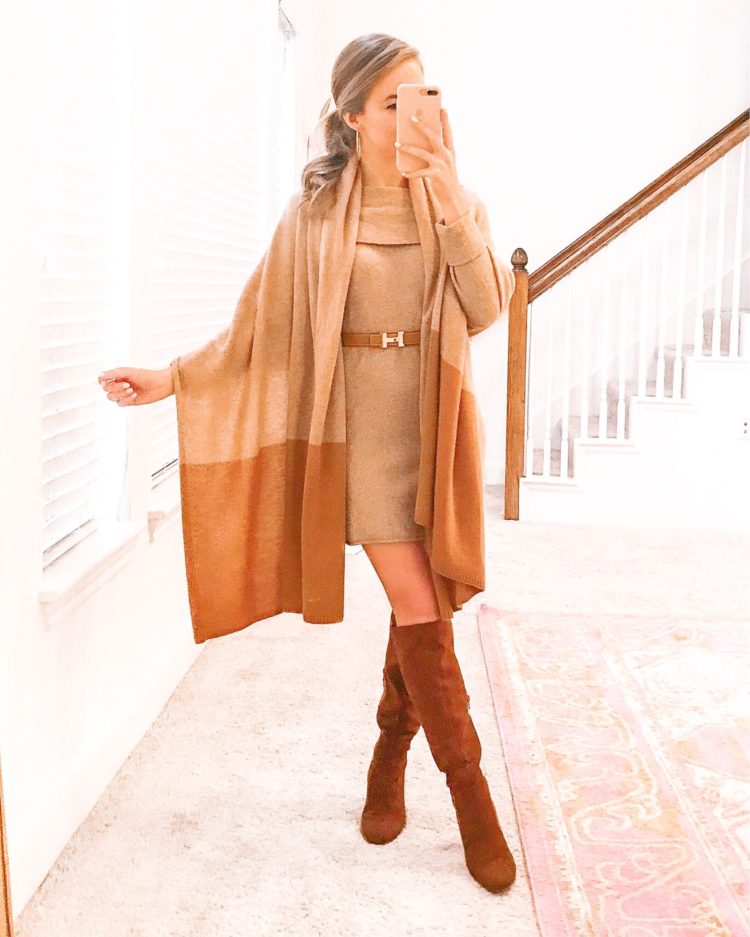 SWEATER   |   JEANS   |   SHOES   |   BAG (up to 20% off with code thankful)
BOOTS   |   JACKET (similar linked, 55% off)   |   LEGGINGS
SWEATER   |   JEANS (33% off)   |   BOOTIES   |   BAG (up to 20% off with code thankful)   |   EARRINGS (30% OFF + free shipping)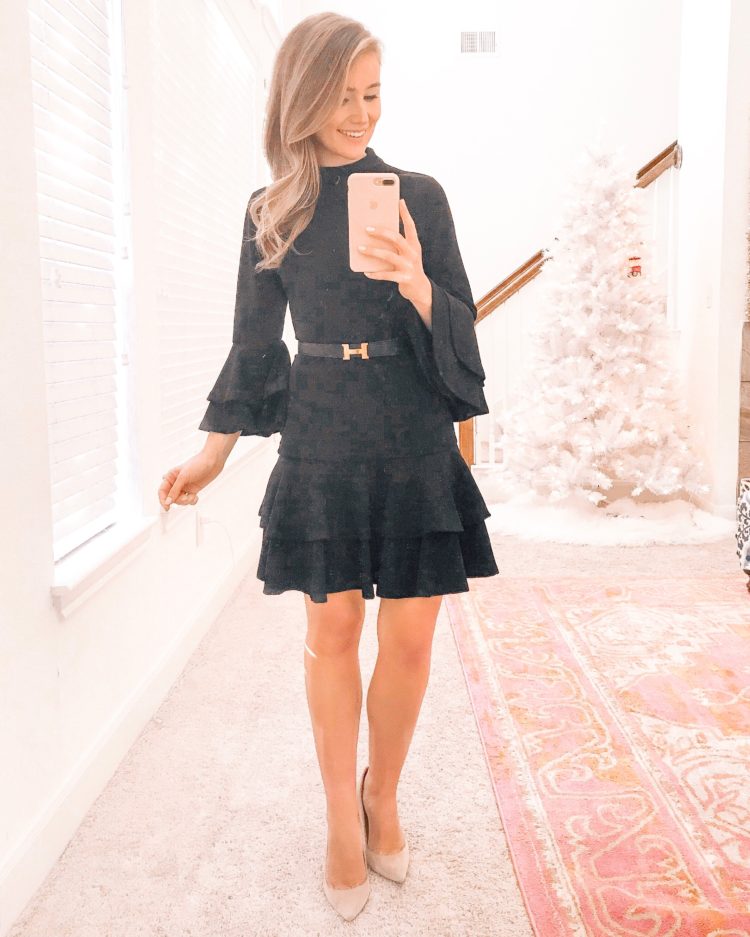 SUNGLASSES (20% OFF)   |   EARRINGS  (30% OFF + free shipping)   |   BELT   |   SWEATER   |   JEANS (40% off)
SWEATER (50% OFF, wearing size XS)   |   LEGGINGS   |   BOOTS (33% OFF, true to size)   |   EARRINGS (30% OFF + free shipping)   |   SUNGLASSES (20% OFF)   |   BAG (up to 20% off with code thankful)
DRESS   |   SHOES (30% off with the code samsgiving2018)   |   EARRINGS   |   NECKLACE
Now, let's get to the good stuff, shall we?
As I'm sitting here thinking through everything that's happened since I last updated y'all in July, I think the most obvious one is easily…
being engaged
I've been updating y'all weekly on wedding planning details, but I thought it would be fun to talk about the actual relationship aspect of being engaged! (If you want to read about the whole story, you can do that here.)
Engagement for us, in a nutshell? Exciting. Happy. Busy. Normal.
I don't know if this is good or bad… but relationship-wise, being engaged hasn't been much different than dating was! I will say, it's so fun to finally be able to dream about future plans together, and the excitement and support from family and friends has us perpetually smiling. And duh… we are so excited about June! But in terms of Kate-and-Andrew's day-to-day? The same, happy, normal rhythm.
Honestly, I think engagement gets a bad rap. Has anyone else experienced this? I've heard from people I know or people I follow how stressful, how hard and how annoying engagement is. Don't get me wrong, I can't wait to be married. I can't wait to finally live together. I can't wait to start a life as husband and wife.
But at the same time… I really want to enjoy this special season. It's such a short and such a rare one. Yes, there's so much "waiting" happening right now, but I think there's a lot of beauty in that… because it's so rare that life gives you an "expiration date" in a season of waiting. So, instead of wishing this time away, I made the mental decision early-on to really savor it.
How exactly am I "savoring" this season of being engaged? This sounds so silly, but I've started making mental notes about the things I love about being single, and thanking the Lord for them!
A (laughable) example? I love falling asleep to an episode of Grey's Anatomy every night. Favorite part of my day, hands down. But who knows how Andrew will feel about that. Ok, scratch that. I can tell you right now that that's not going to fly with him. So each time I get in bed and turn on an episode of Grey's Anatomy lately, I've been saying a little prayer of gratitude for a seemingly small part of my "single life" that I'm grateful for.
I told you, silly but fun! Bringing this element of awareness and gratitude into my day has been so helpful in keeping me content and present in the here and now. And something fun to try whether you're single or in a relationship! I dare you to try it and see how it affects your mentality!
being busy
Now onto life in general! Whenever summer rolls to an end and school starts up, I always take a sigh of relief. Summer always feel so busy and all-over-the-place, but fall promises structure! Routine! A fresh start! I typically adore the steady rythm of autumn, but this year, a happy event (hello operation plan a wedding) threw quite the wrench into that.
Like I said above, engagement has been so fun thus far. And thankfully, not stressful! But it has been busy. And between my normal workday, personal life, and all of the tasks (and emails… oy!) that go into wedding planning, I definitely haven't felt as on top of my game!
The holidays have only added to that wonderful craziness, and to be quite honest, I've noticed that the most important things in my day-to-day life (i.e. spending time with the lord, working out, touching base with friends) have been the first to get pushed to the side.
So I don't think it's a coincidence that the bible study I joined this year (Community Bible Study) is going through the book of Daniel…
being devoted
If you're thinking "Daniel… the guy that got thrown into the lions den?" then you're thinking exactly what I did walking in on the first day. If we're being honest, my knowledge of Daniel max'd out at the lion's den children's story.
But, as He always does, the Lord has used this book to open my eyes to the importance of staying rooted in and connected to Him.
As I read through the book of Daniel, I noticed a common theme. Daniel prayed. The dude prayed a lot. In fact, he prayed 3 times a day, consistently. No matter what. No matter how busy he was, how illegal praying became, or how many people thought ill of him for it, he spent consistent time with the Lord. And the Lord blessed Daniel through this! He used him in some unreal ways that truly blew my mind as I read through the multiple stories.
You know what was eye-opening? When I compared my own daily life with Daniels. Like Daniel, I truly love spending time with the Lord reading His word. But unlike Daniel, if I'm being honest, I don't always prioritize that special time above all else. Over the past few weeks in particular, I've let wedding planning and work and countless other inferior things become my priority.
Here's the sneaky thing… if you were to ask me, I'd say my walk with the Lord is my number one priority. But if you looked at where I spent my time in these past few months, you might be confused.
I think the Lord knew exactly what He was doing when He led me to the book of Daniel this fall. And as I'm writing this out, I'm hearing Him remind me of the joy that is found in daily anchoring my life on Him.
So, as we head into the holiday season, and as I head into the remaining months befote marriage, I am praying it's marked by my devotion to the Lord. Not how many blog posts I got up, how many spin classes I attended, or how many items I checked off of my wedding planning checklist. Those things aren't going to matter 10 years from now, but I know the One thing that is.
For an amazing visual representation on this, check out this video at 42:05. The whole message is awesome and is specifically about dating, but this last bit in particular totally resonated with me in terms of the power of prioritizing your walk with the Lord. Tell me you're not hyped up after watching it! :)
highs and lows
I decided to introduce "highs and lows' in my last Coffee Date, and if you missed it, it's basically a way my community group checks in to celebrate the good and pray through the hard in each of our lives whenever we meet. Here are mine since we last touched base!
Lows
Making a wedding guest list

By far and large, coming up with a wedding guest list has been the most difficult part of wedding planning thus far! I always heard this was a difficult process, but never really understood until I sat down to do it myself. Let's just say it's no fun, and I hate the thought of hurting any feelings. Ugh!

Not keeping my priorities a priority

This is exactly what I talked about above. The feeling of letting my to-do list become more important than the things in my life that truly matter is so unsettling, and I'm ready to flip that around these next few weeks
Living logistics

My lease is ending at the end of January, and I'm currently deciding what on earth to do! Go month to month until June? Move in with my parents? I haven't shared with y'all what Andrew and I are doing in terms of living arrangements quite yet, but it will involve saying goodbye to the little apartment complex I've lived in since graduation. I'm so excited for the change, but figuring it out during Christmas and New Years isn't ideal timing.
Highs
Wedding bands

A few weeks ago, Andrew surprised me by taking me to pick out our wedding bands! It was so fun seeing him with a gold ring on his finger. We got everything ordered, and I can't wait to see how they turn out!

Ranch weekends

This fall, Andrew and I have gotten to spend lots of time with friends and family out at his family ranch. There's no place I love more than being out on a ranch… there's something about the Texas countryside that calms me down more than anywhere else. Having the time to unplug from work and be with people I love has been the best!

Dreaming big

One unexpected and huge blessing that has come about in terms of wedding planning? Some amazing opportunities surrounding the event! There are a couple of things in the works in particular that I am giddy about sharing with y'all. Stay tuned!

Holiday cheer

'Tis the season, and as busy and hectic as it can get, there's nothing like Christmas time! I'm so excited to shop all the best black friday sales from bed tomorrow. Be sure to check back first thing. I'll have a guide up to all of my favorites!
things i'm loving
Whew, y'all know me. I always somehow get on a soapbox when I start writing these Coffee Date posts! I think it's because as I take the time to pause and reflect on my life, I can see more clearly what the Lord has been doing in it. Now that we've waded through the more personal, heavier life updates, let's move on to a few things I've become obsessed with these past few months!
avocado toast with this seasoning // I only recently started enjoying avocados, y'all. I know it sounds like blasphemy, but it's true! However, in an effort to find healthy breakfast items, I decided to give avocado toast a try. I am now hooked, and finally understand the hype!
madam secretary // I'm embarrassed to admit this, but I've literally caught up to the present-day season of Grey's Anatomy! Now, my nightly routine has started to involve an episode of Madam Secretary instead. (Although I think I'll be switching to hallmark Christmas movies for the next few weeks!)
this cute smartwatch // Andrew and I have been talking about getting smart watches or fit bits for Christmas, but I couldn't get on board with the look of any I found. (I've always been super particular about jewelry and accessories!) But a few weeks ago, I got an exciting email from Garmin asking if I would try their vivomove HR, and I am obsessed! It looks like a regular, gorgeous watch, but has all the amazing features you could want. I'm hooked, and will share more soon!
sacred marriage // Andrew's precious grandparents gifted us this book as an engagement gift, and I have found it so insightful. I'm about a quarter of the way in, and have learned so much. (Not to mention I've highlighted like 75% of it, haha!) If you're looking for some great marriage wisdom, check it out!
panic! at the disco // No joke, I've been going through a major panic! at the disco phase. The song "high hopes" has been in my head for like two weeks straight, y'all! What is going on!
pure barre // Read all about my pure barre update here.
walks with my mama // Another "single life" privilege I have become so grateful for? Morning walks with my mom! Over the past few weeks, I've started joining her for morning walks around the neighborhood with my parent's dog Ernie. I love getting to start my day this way, and know it's something I'll look back on and miss when she's not two blocks away!
IN A NUTSHELL
It's a fun, exciting, busy season for me, and in all of the hustle and bustle, it's been eye-opening to see what I view as "most important" on a day to day basis. Do you ever have these moments? Where you look up and think, "Man, I need to step back and refocus." That's where I'm at right now, and I love holding onto the truth of this verse:
"You will seek me and find me, when you seek me with all your heart." Jeremiah 29:13
I'm looking forward to recentering, reprioritizing and seeking after what is most important with all of my heart these next few months as I head into a new year and a brand new season of life!
As always, I am so immensely grateful that I get to walk through, blog about, and process life with you. It is a special blessing to be able to share more than photos and outfits with you, and I can't tell you enough how much I appreciate you taking the time to "catch up" with me tonight! :)
Happy Thanksgiving, friends. How can I ever express my gratitude for y'all! Wherever you're at in life, I'm praying that you're able to savor the sweet in it, however small or big, and that you're taking the time to prioritize what is most important to you!
Love from Texas,
Kate
P.S. I'm sending out a sneak peek at our engagement photos tomorrow in my Happy Mail newsletter! Click HERE to sign up if you haven't already!
P.P. S. If you're up tonight doing some online shopping, check out these crazy sales that have started early!
Barrington // use code THANKFUL for 10% off of orders over $150, 15% off of orders over $250, and 20% off of orders over 350
Lisi Lerch // 30% off sitewide + $5 shipping, no code needed
Tuckernuck // use code GOWILD for 20% off sitewide, 25% off of orders over $500, 30% off of orders over $1000
J.Crew // use code TOGETHER for 40% off of your purchase in-store and online
LOFT // use code THANKS for 50% off sitewide
Tory Burch // use code THANKS for up to 60% off