Today is the best, because today we (and by we, I mean you and I, albeit virtually…) sit down for a new coffee date! There are few things I look forward to quite as much as these posts. If you're new around here, these "coffee dates" are monthly posts in which I walk through my latest Instagrams, as well as life updates. Today is our 13th, and if you're looking to get all caught up, you'll find the last 12 below. Although, ya know, there are probably more valuable things to do with your time like saving lives or online shopping or something…
1   |   2  |  3  |   4   |   5   |   6   |   7   |   8   |   9   |   10   |   11   |   12
If you're not interested in some good old rambling about the latest around here (I'd consider rambling a talent of mine #humblebrag) simply scroll down to easily see and shop my latest Instagrams!
Let's start out with this fact… April is absolutely my favorite month of the year. I love it for so many reasons! The days are longer, the weather is milder, and the promise of summer is right ahead. It's actually enjoyable to spend time outdoors, and spaghetti straps and sundresses are finally fair game. I guess I just find myself in an overall happier mood when April finally rolls around!
It also doesn't hurt that it's the month of my birthday… which is tomorrow, in fact! The older I get, the more and more birthdays seem to sneak up on me. When chatting about it with a friend the other day, I was asked what's on my wish list and y'all, the first thing I said was a vacuum… Yep. That's sad. But also a fun picture of where I'm at in life right now I suppose!
This is my first birthday out of school, and it's crazy to think of all the underlying implications that come with that. Sadly, it means my best friends aren't all in the middle school cafeteria, or down the hall in the KKG house at the University of Texas to celebrate with. But in it's own way, this birthday is special to me. And I think that's because of how much I've "grown up" in this past year of my life alone.
I feel like the theme of my last few coffee dates has been about change… how I've learned how to walk through it, to appreciate the difficulties in it, and to hope in the good of it – even if I can't see it at the time. Looking back on this past year, so much change has taken place. And here, the day before my birthday, I'm thanking the Lord above for every second, both the good and the bad, of all the change that's taken place in the past year of my life. He's used all of it to bring me exactly to where I'm supposed to be… and I'm lucky to be standing in that moment right now. Secure, thankful, and overjoyed to be exactly where I'm at.
Wayyy to go 0 to 100 real quick, Kate. Enough self-reflecting, let's go through what's been going on this past month!
Funnily enough, I feel like this month has held quite a few real-life coffee dates of it's own! I've had lots of sweet time to catch up with friends, which can be tricky to work out since my "work hours" are so varied. I've also had the chance to travel a little bit! Nothing crazy, but so fun all the same. The lake house with my family, west Texas for a wedding, and a couple trips up to Oklahoma City…
Which brings me to one of my bigger life updates as of late. For those of you following along on Instagram, you may have seen this post… the reason why I've been spending some time in OKC! And as yummy as it is, it's not for the coffee. Wink wink. :)
I also announced in this post that I'm moving! As much fun as living at home has been (and I mean that seriously, part of me never wants to move out!) it's time for a space of my own. I'm so looking forward to decorating, naturally. I haven't decided exactly how I want to design it, but I know big, fluffy, monogrammed bedding is a must.
So, all in all, safe to say it's been a fun past month. Lot's of fun change, this time around! And I'm feeling grateful and excited about the month ahead.
As always, thank you for being a part of my story and for caring enough to read through this little life update! I get so excited about these, because I consider y'all friends and love being able to chat about things other than fashion (as fun as that is) every once in a while. Sending lots of hugs your way. Here's to another great month!
platform heels (more colors here)
 off the shoulder dress (sold out, available in black here)   |   platform heels (more colors here)   |   bracelet stack
tory burch clutch   |   sunglasses (old, similar linked)   |   bracelet stack   |   nail color
off the shoulder dress   |   straw clutch   |  platform heels (more colors here)
red wrap dress   |   tory burch clutch
mint weekender bag   |   cowboy boots
white bell sleeve top (sold out, similar here)
vineyard vines bikini   |  sunglasses (old, similar linked)
mint top   |   tassel necklace   |   ombre sweater   |   destroyed jeans (old, similar linked)  |   wedges   |   fringe crossbody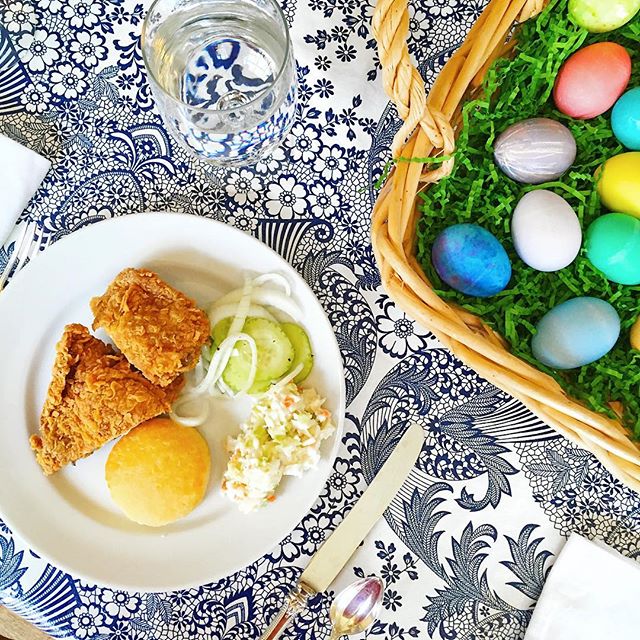 pom pom off the shoulder top   |   white jean shorts
tie dye swing dress   |   tory burch sandals (old, similar linked)   |   crossbody bag
pink maxi dress    |   turquoise bracelet   |   tassel crossbody   |  platform heels (more colors here)
striped sweater (old Forever21, similar linked)   |   mint jeans   |   monogrammed sandals   |   reversible blush tote
pink maxi dress (wearing size XS)   |  platform heels (more colors here)   |   hoop earrings
white jeans   |   tie top (old forever21, similar linked)  |   peach espadrille shoes   |   turquoise bracelet   |   tassel bag   |   nail color
blue maxi dress (wearing size 2)   |   scalloped clutch   |   wedges
 off the shoulder dress (sold out, available in black here)    |   tassel earrings (in store at H&M, similar linked)   |  platform heels (more colors here)  |   fringe crossbody
white bell sleeve top (sold out, similar here)  |   white jeans   |   ankle strap wedges (old michael kors, similar linked)
polka dot peplum top   |   pink jeans   |   blush wedges   |   monogrammed tassel clutch
"He has made everything beautiful in its time." Ecclesiastes 3:11
Love from Texas,
Kate
P.S. Are you following along on snapchat? My name is LonestarSnaps