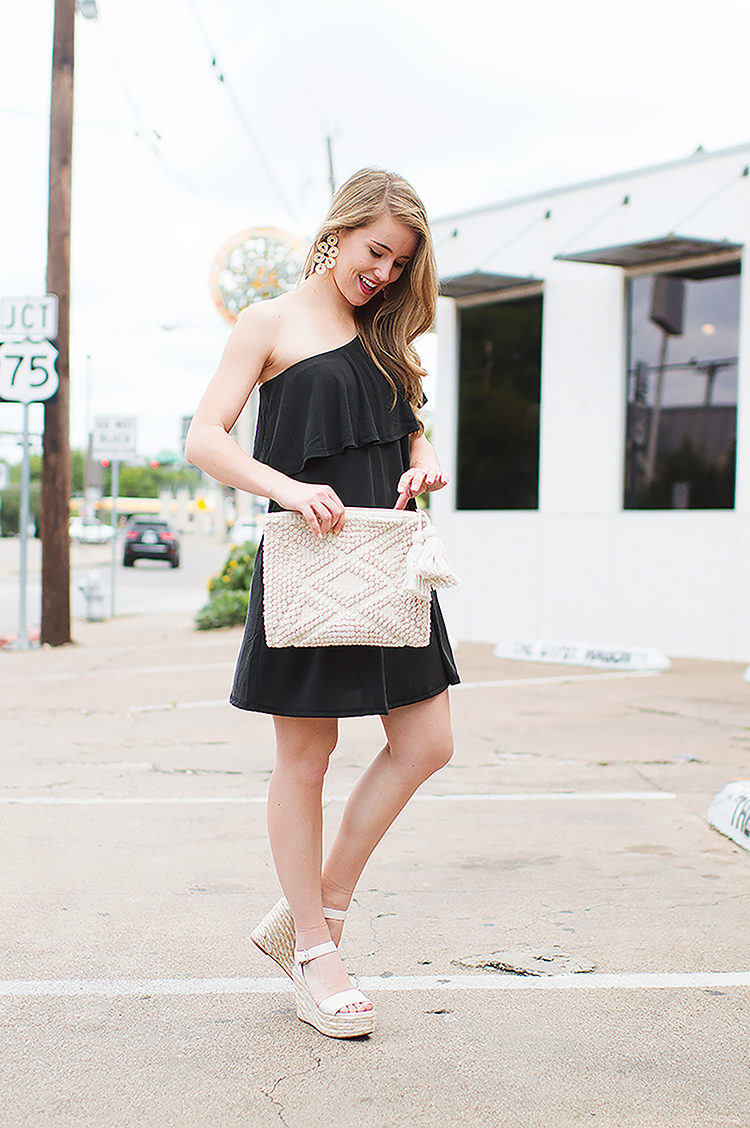 DRESS   black ruffle one shoulder dress   |   SHOES   white espadrille wedges   |   CLUTCH   embroidered tassel clutch   |   EARRINGS   lisi lerch statement earrings
While I've always been one to opt for colorful ensembles as opposed to those of more neutral schemes, I can't deny the brilliance of the "little black dress." It's one piece each gal should have in her closet, as you can dress it up or down for a whole slew of occasions and outings.
I picked up this affordable, ruffled-sleeve number with the intent of using it as my no-brainer, always perfect in a pinch piece. It's so soft and comfortable, and looks effortless. Definitely recommend for the summer we have ahead!
Speaking of black dresses, want to know who's NOT wearing them this week?! The whole town of Sevilla! Go and google "Sevilla Flamenco Fair" and take a look at all of the colors, ruffles and fun going on here. It's heaven!
Love from Texas,
Kate